Enhancing High School Soccer Skills: The Importance of Soccer Drills
Soccer drills form the bedrock of high school soccer training, offering players opportunities to refine technical abilities, tactical understanding, physical fitness, teamwork, and mental resilience.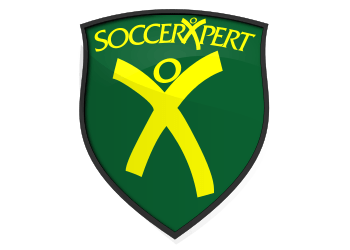 soccer drills for high school
Soccer drills form the bedrock of high school soccer training, offering players opportunities to refine technical abilities, tactical understanding, physical fitness, teamwork, and mental resilience.
High school soccer provides a platform for young athletes to hone their skills, cultivate teamwork, and embrace the beautiful game. Soccer drills are pivotal in this journey, providing players with structured training sessions that enhance technical abilities, tactical awareness, physical fitness, and mental acuity. We will explore the significance of soccer drills for high school soccer players and present a selection of effective drills to maximize their development on and off the field.
1. Skill Development
Soccer drills are designed to improve specific skills required in the game. High school players need to focus on mastering fundamental techniques such as passing, dribbling, shooting, and ball control. Drills provide repeated opportunities to practice these skills in various scenarios, enabling players to develop muscle memory and refine their execution. Regular drills enhance footwork, first touch, and overall coordination, enabling players to perform these skills instinctively during matches.
2. Tactical Awareness
Soccer is a dynamic and strategic sport that demands tactical awareness and intelligent decision-making. Soccer drills simulate game scenarios, encouraging players to think critically and make quick, accurate decisions under pressure. By incorporating drills emphasizing positioning, movement, and team play, high school players gain a deeper understanding of their roles within different formations, improving their ability to read the game and adapt to changing situations.
3. Physical Conditioning
High school soccer requires players to possess a solid physical foundation. Soccer drills promote cardiovascular fitness, agility, speed, and endurance. Training sessions that include conditioning exercises like interval sprints, shuttle runs, and circuit training help players develop the necessary physical attributes to excel on the field. Conditioning drills not only improve overall fitness levels but also enhance a player's ability to sustain optimal performance throughout the duration of a match.
4. Teamwork and Communication
Soccer is inherently a team sport, and effective communication and teamwork are essential for success. Soccer drills encourage players to interact, cooperate, and communicate with their teammates. By engaging in drills that focus on passing sequences, positional play, and small-sided games, high school players develop a cohesive understanding of their teammates' movements and preferences. This improved synergy translates into better on-field communication and collaboration, leading to more coordinated attacks and solid defensive structures.
5. Mental Acuity and Confidence
Soccer drills also contribute to the mental aspect of the game, fostering concentration, decision-making, and confidence. High school players face various challenges during matches, such as tight marking, time constraints, and pressure from opponents. Drills that replicate these scenarios help players develop mental resilience, enabling them to stay composed and make calculated choices on the field. As players experience success through repeated drill execution, their confidence grows, allowing them to perform better in real-game situations.
Effective Soccer Drills for High School Players
1. Cone Dribbling: Set up a series of cones and have players practice dribbling around them, focusing on close control and quick changes of direction.
2. Passing Patterns: Create passing patterns involving two or more players to enhance passing accuracy, timing, and movement off the ball.
3. Small-Sided Games: Play small-sided games, such as 3v3 or 4v4, to improve decision-making, team play, and spatial awareness.
4. Shooting Drills: Develop shooting skills by setting up shooting stations with targets and varying distances, encouraging players to practice different shooting techniques.
5. Conditioning Circuits: Incorporate circuit training, including exercises like burpees, shuttle runs, and high-intensity interval training, to improve overall fitness and endurance.
Soccer drills form the bedrock of high school soccer training, offering players opportunities to refine technical abilities, tactical understanding, physical fitness, teamwork, and mental resilience. By incorporating a variety of drills, coaches can provide players with a well-rounded training regimen that prepares them for the challenges of competitive soccer. The benefits extend beyond the field as players develop life skills such as discipline, perseverance, and effective communication. So, let the drills commence and watch high school soccer players unlock their potential, making strides towards success both on and off the pitch.
---
More Soccer Coaching Tips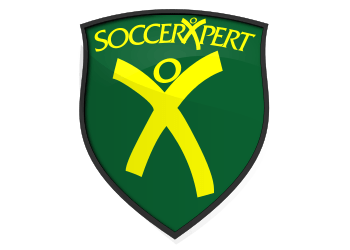 A comprehensive guide for high school soccer coaches on planning and executing high school soccer tryouts that maximize player evaluation and team building.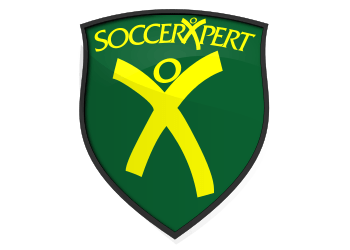 Five effective high school soccer tryout plans that enable coaches to assess players' proficiency in various areas, ultimately leading to the formation of a competitive squad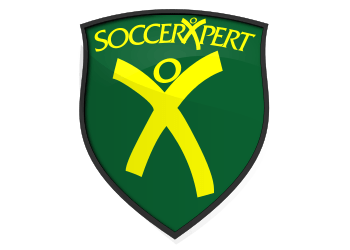 The central midfielder holds a pivotal role, serving as the link between defense and attack. This position requires a unique set of skills and attributes to effectively control the game, distribute th…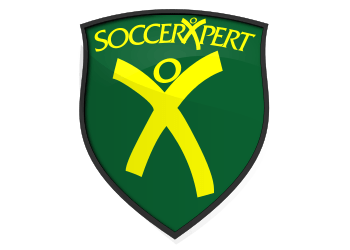 Soccer is a physically demanding sport that requires a combination of endurance, speed, agility, and strength. Here are 15 effective soccer conditioning workouts that will help players enhance their o…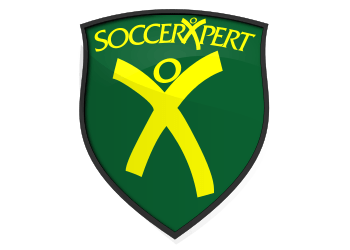 Individual drills allow players to focus on specific aspects of their game, enhance technical abilities, and sharpen their decision-making skills.