Soccer Crossing and Finishing Drills
Soccer Crossing and Finishing drills put players in game-like situations that focus on the final third of the attack. These drills are not just shooting drills, as shooting drills are the skill of an individual. These soccer finishing drills are game situations that put the attacking players in excellent opportunities to score a goal. Make sure the proper pressure is applied to these training sessions, as this will make the drills more game-like.
Purpose of Soccer Crossing and Finishing Drills
Gets teams in scoring opportunities.
Builds confidence in front of the goal.
Allows teams to score more goals.
Soccer Crossing and Finishing Drills Requires
Game-like situations
Multiple players to establish the build-up.
Proper pressure.
Mental attitude of attackers.
Browse the Latest Soccer Crossing and Finishing Drills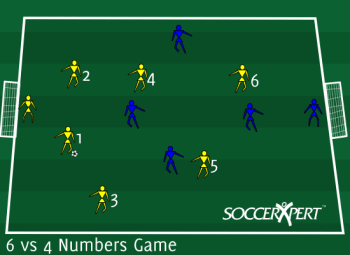 This 6 vs 4 team training drill focuses on passing and team play. The 6v4 soccer game is great finish to a passing training session.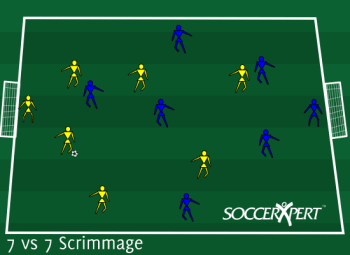 It's always good to finishing a soccer training session with a 7 vs. 7 scrimmage to focus on team play.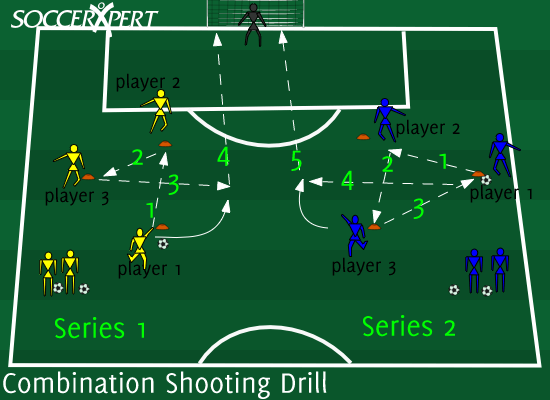 This is a shooting drill that focuses on combination play and building up quickly for a shot on goal.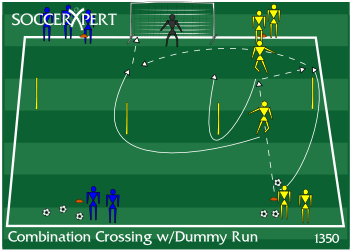 This combination crossing and finishing drill will focus on crosses within the 18.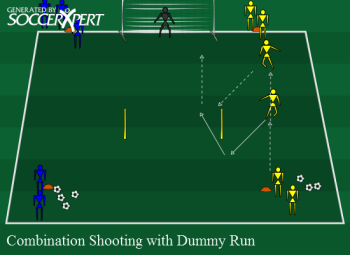 This combination shooting drill focuses on combination passes followed by shooting and finishing within the 18.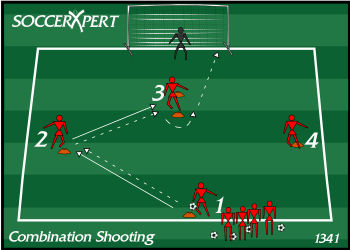 This shooting and finishing soccer drill focuses on the timing combination play, playing with your back to goal, and quick turn and shot on goal.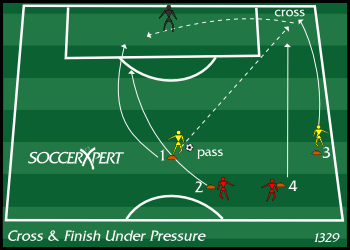 This crossing and finishing drill is great for focusing on crossing under pressure and finishing under pressure. It is also a great drill to improve the players fitness level.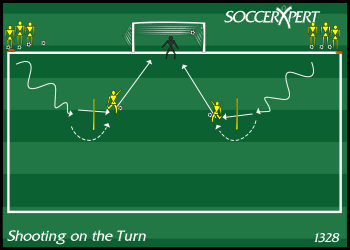 This soccer shooting drill will focus on shooting on the turn. Players are forced to turn quickly and shoot on goal.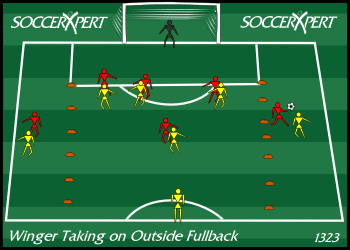 This dribbling game focuses on winger players taking on the outside fullbacks in the offensive third of the field.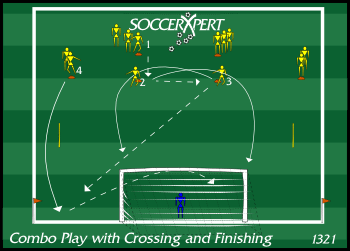 This is a great cross and finish drill that allows you to focus on a short build-up, combination play, timing of runs, and crossing and finishing.