Soccer Crossing and Finishing Drills
Browse the Latest Soccer Crossing and Finishing Drills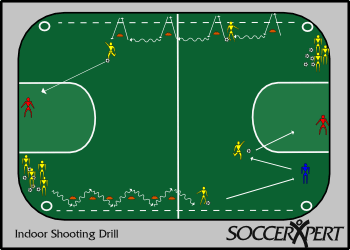 This is a great indoor soccer shooting drill to use while practicing indoors. This indoor soccer shooting drill also touches on dribbling, passing, using the walls, and finally shooting on goal.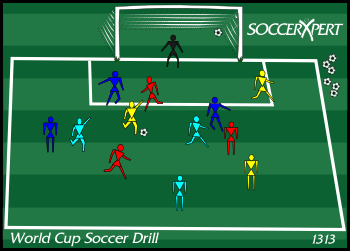 The World Cup Soccer Drill is a great shooting game for kids of all ages. The World Cup Soccer Drill is a great game to work on game like situations with number down situations.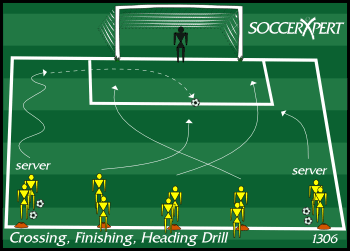 This soccer drill is a great training tool to perfect crossing, finishing and heading in soccer. Check out more soccer drills, Soccer crossing drills, soccer finishing drills and soccer heading drills…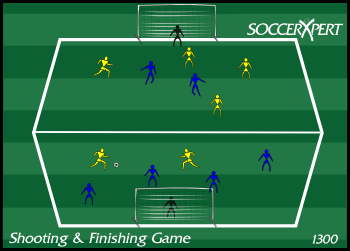 This small sided shooting and finishing game is a great shooting drill that focuses on shooting and finishing.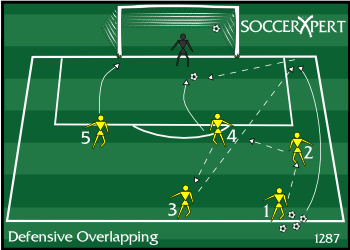 This is a great drill to teach fullbacks to overlap midfielders and getting the defenders into the attack.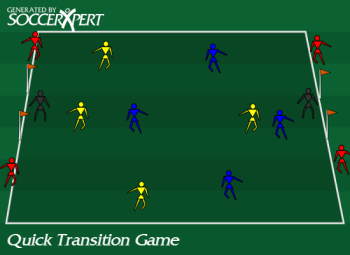 This soccer drill is an excellent way to focus on attacking and defending and is ideal for teaching the basic principals of soccer.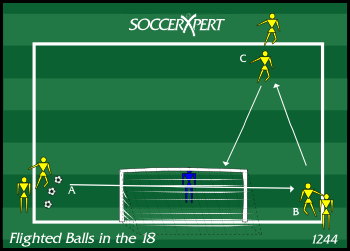 This soccer drill is designed to focus on chipping, trapping and shooting inside the 18 to feel more comfortable inside the penalty box.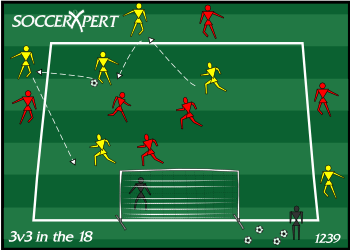 This attacking soccer drill focuses on attacking in the final third of the field and shooting around the 18-yard line.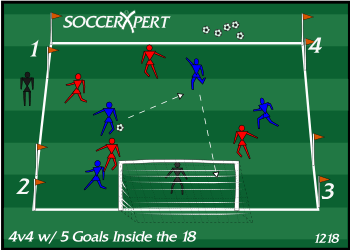 This 4v4 drill is one of my favorite soccer finishing drills as it works on every aspect of finishing inside the 18-yard box.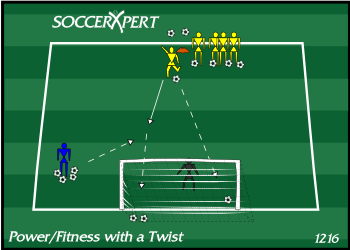 This drill focuses on players comfort level in striking long shots as well as close range shots, volleys, and headers.