Soccer Attacking Drills
Soccer Attacking Drills focus on scoring goals by moving the ball forward to create chances. Since scoring goals is the ultimate task in soccer, we should concentrate on game-like activities to develope attacking abilities.
Purpose of Soccer Attacking Drills
Good attacking soccer includes creating space by getting wide as well as being as deep as one possibly can be without being offsides. This space will create an opportunity for their team to exploit the area and move the ball forward. Supporting players must create space and take the proper angles to assist the player and allow for quick combination play to off-balance the defense to get off a shot. Since the ultimate purpose of attacking is to score, attackers should attempt to get behind the defense and finish the attack with a shot on goal.
Browse the Latest Soccer Attacking Drills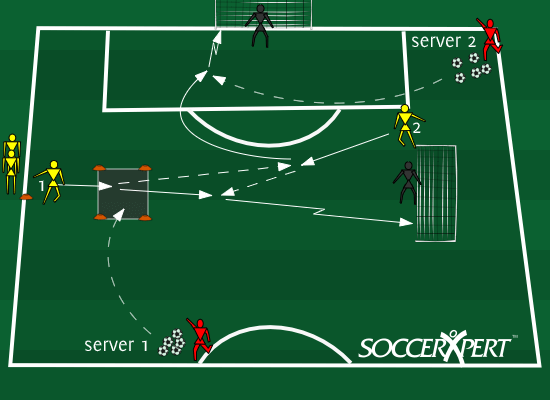 This finishing soccer drill focuses on collecting a flighted serve, knocking it to a forward, and finishing on goal.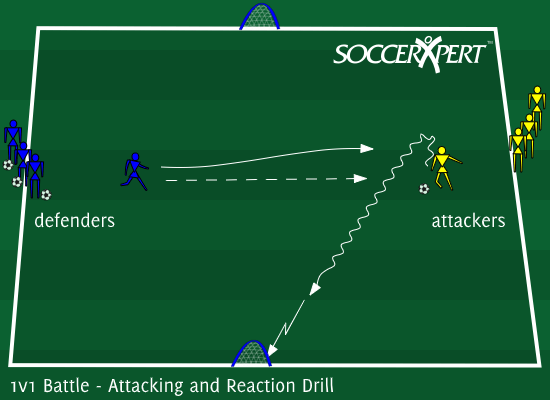 This 1v1 soccer battle drill will focus on the attacking and defending aspects of the game.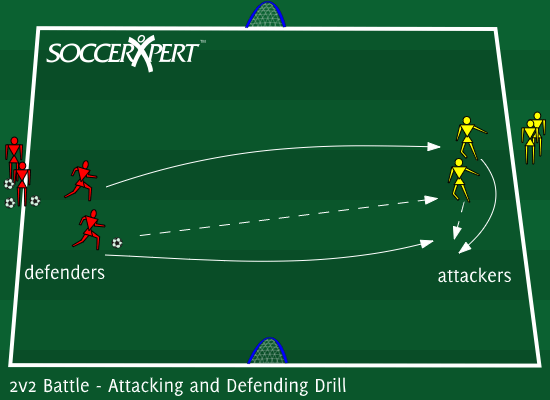 This 2v2 soccer attacking and defending drill focuses on the attacker's decision to dribble, pass, or shoot. From the defensive side, they must quickly close down the attackers and deny space.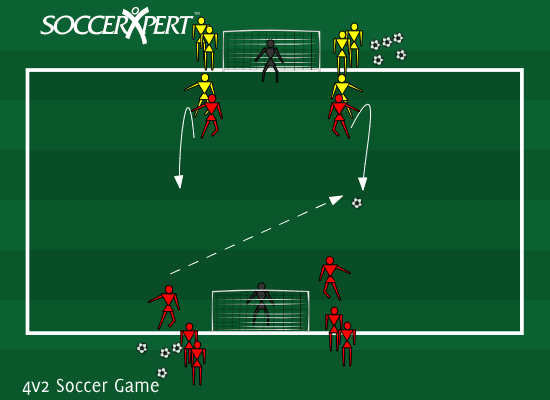 This 4v2 game will focus on building an attack near the penalty area and getting shots on goal.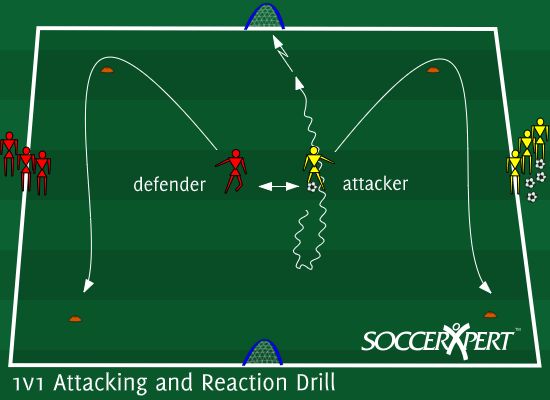 This 1v1 soccer attacking drill focuses on the attacker making quick faints, a change of direction, and a burst of speed while causing the defender to react quickly to the attacker's movements.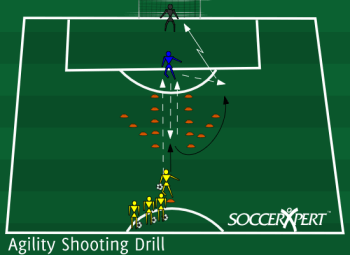 This soccer shooting drill focuses on agility and check-runs after the pass.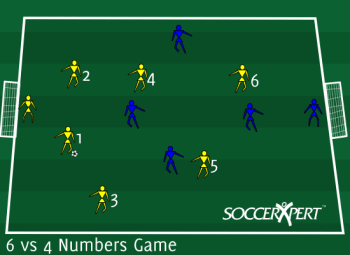 This 6 vs 4 team training drill focuses on passing and team play. The 6v4 soccer game is great finish to a passing training session.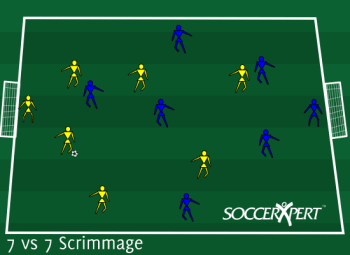 It's always good to finishing a soccer training session with a 7 vs. 7 scrimmage to focus on team play.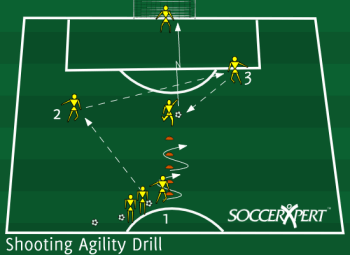 This soccer shooting drill will focus on passing combination along with agility.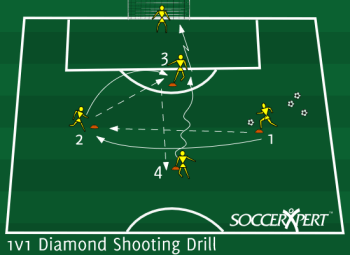 Spice up your shooting combination drill by finishing with a 1v1 to goal. Add a fun little twist, and the kids love it.