Soccer Attacking Drills
Browse the Latest Soccer Attacking Drills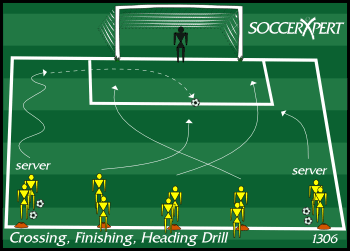 This soccer drill is a great training tool to perfect crossing, finishing and heading in soccer. Check out more soccer drills, Soccer crossing drills, soccer finishing drills and soccer heading drills…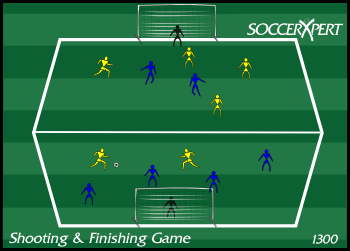 This small sided shooting and finishing game is a great shooting drill that focuses on shooting and finishing.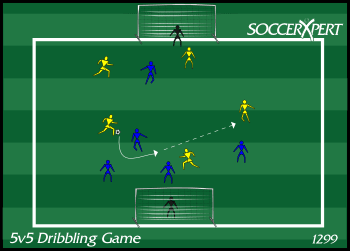 This 5v5 soccer dribbling game is more of a realistic setting to help focus on improving dribbling skills.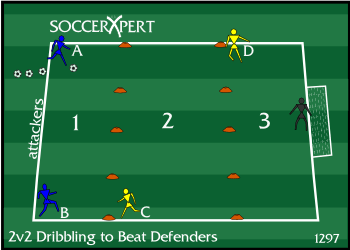 This 2vs2 soccer dribbling drill helps players recognize when to dribble, pass, or get off a shot once the first defender is beaten.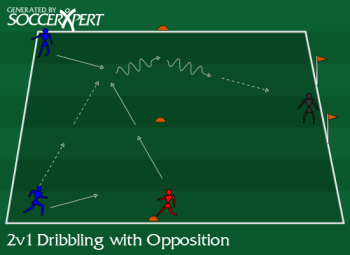 In this dribbling drill, we put the players in a 2v1 situation forcing the players to decide whether they should dribble or pass.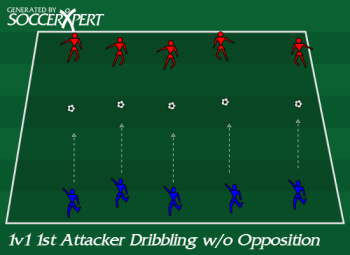 This 1v1 dribbling exercise allows coaches to focus on the 1st attacker's ability to beat the defender on the dribble.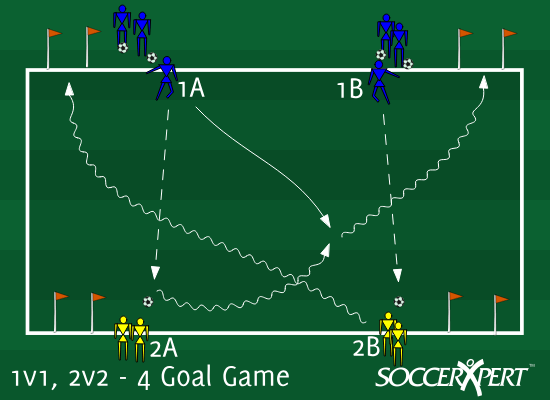 This 1v1, 1v2, 2v2 - 4 goal game soccer drill puts soccer players in 1v1 and 2v2 situations with multiple goals.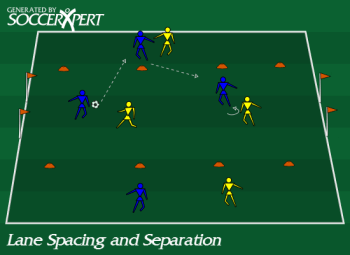 This soccer game uses lanes to divide the soccer field into three equal areas to teach spacing and separation to young soccer players.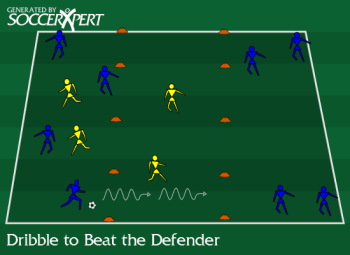 The Dribbling to Beat Defenders, Take on Defenders drill is a great soccer drill to teach players to dribble at and beat defenders.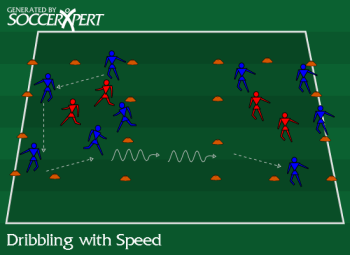 This dribbling soccer drill will help players recognize when to make runs and get comfortable making those runs with speed.