Soccer Attacking Drills
Browse the Latest Soccer Attacking Drills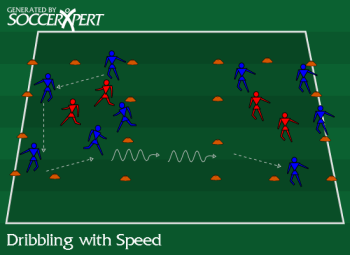 This dribbling soccer drill will help players recognize when to make runs and get comfortable making those runs with speed.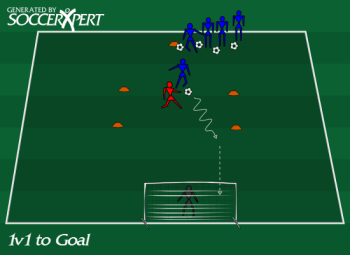 The 1v1 Soccer Drill to Goal is a great soccer drill to improve your goal scoring opportunities.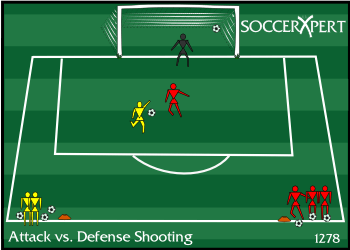 This Attack vs. Defence Shooting and Defending Drill works on both attacking and defending skills.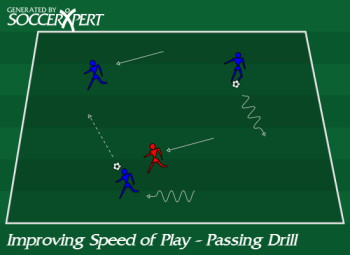 This soccer drill is designed to improve the speed of play, decision making, and passing accuracy under pressure.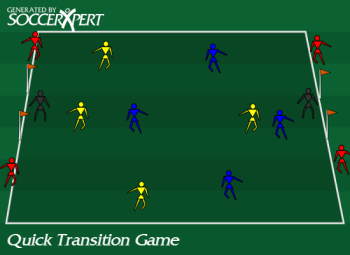 This soccer drill is an excellent way to focus on attacking and defending and is ideal for teaching the basic principals of soccer.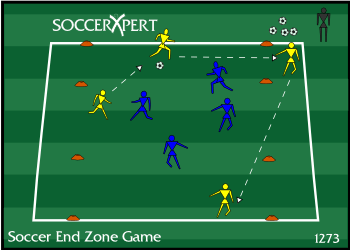 The soccer end zone game is a great soccer drill that will help coaches focus on all aspects of attacking and defending in soccer.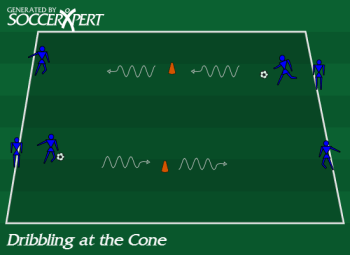 The Dribbling at the Cone youth soccer dribbling drill is a good soccer drill for young soccer players to learn to dribble without opposition.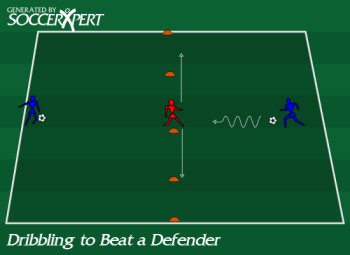 This dribbling drill is great when teaching young players when and where to dribble, and how to beat the defenders on the dribble.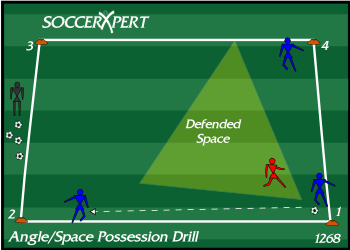 The Angle of Support Soccer Possession Drill is a soccer passing drill for teaching young players angle of support and spacing.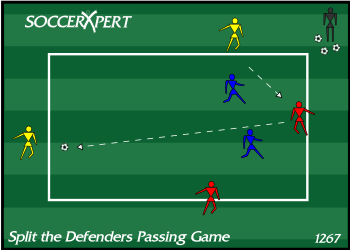 The split the defender passing soccer drill is great for a little more advanced player to focus on passing to split two defenders.