Soccer Attacking Drills
Browse the Latest Soccer Attacking Drills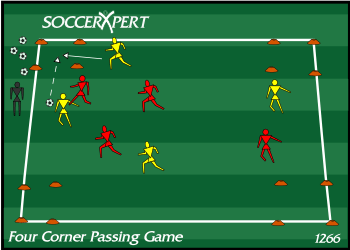 The Four Corners Soccer Passing Game is a great soccer passing drill to focus on changing the point of the attack, and timing of runs and passes.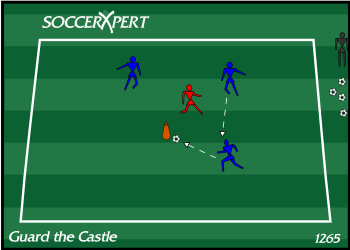 The Guard the Castle drill is a great small sided game that focuses on passing in numbers up situations This is a fun drill and the kids will love it!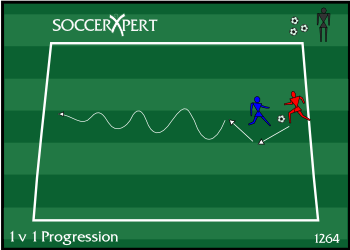 This 1 on 1 progression will focus on required dribbling skills, body feints, and the required burst of speed to beat a defender.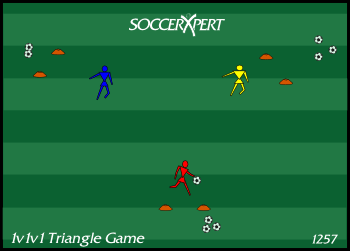 The 1v1v1 Triangle Game soccer drill focuses on the attacking in number down situations and will encourage players to dribble to take players on.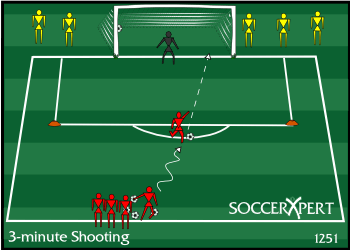 This soccer drill allows the coach to focus on shooting, goalkeeping and clearing balls from the back.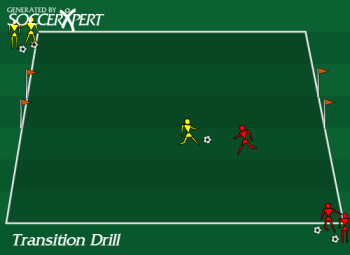 This dynamic soccer game will allow you to focus on the transition from offense to defense. Soccer Transitional Drill.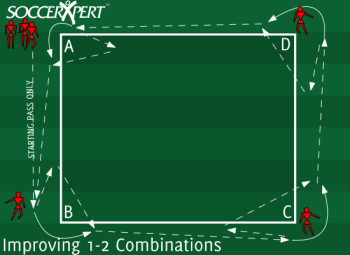 This soccer passing drill focuses on improving 1-2 combination play. This drill focuses on short and long 1-2's and enhancing movement off the ball.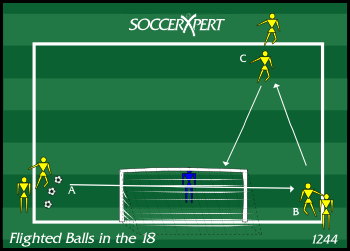 This soccer drill is designed to focus on chipping, trapping and shooting inside the 18 to feel more comfortable inside the penalty box.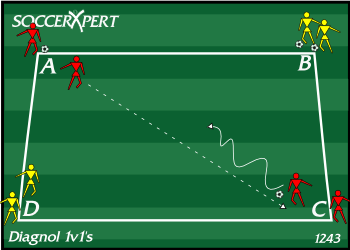 This 1v1 soccer drill is great to focus on 1v1 play whether it's on the offensive or the defensive side.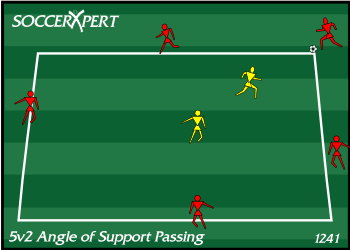 The purpose of this soccer passing drill is to focus on players angle of support, weight of passes and quality of 1st touch.