Under 17 + Soccer Drills, Games, and Exercises
Quality age-specific soccer drills for kids in the U17, U18, U19, U20, and Older age group.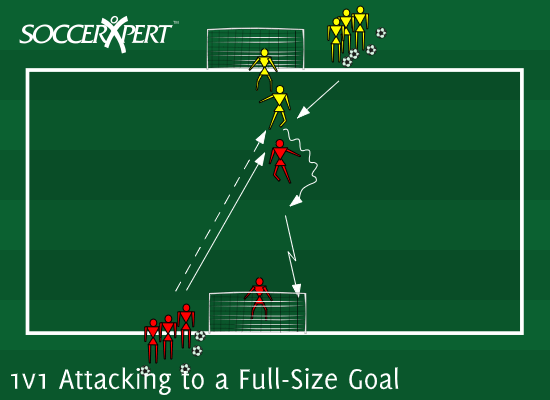 1v1 attacking drill that focuses on beating the defender in a 1v1 situation and finishing on a full-size goal.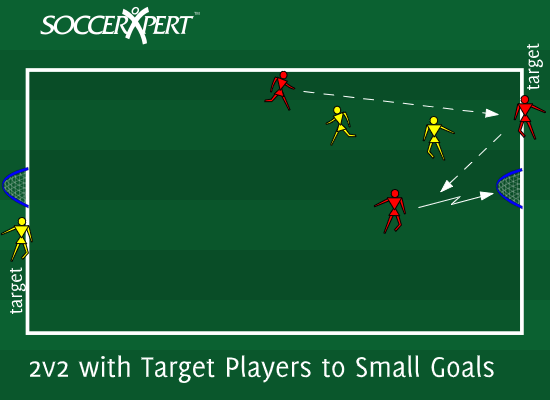 2v2 drill focusing on penetrating passes to a target player to stretch the field and finish on goal.