Soccer Passing Drills and Skills
Soccer passing drills are another vital piece to the game of soccer. Passing helps quickly advance the ball in an attempt to off-balance the defense. Since the speed of the ball is much quicker than a dribble, passing becomes a critical piece of soccer as the kids advance in age and skill level. There are many different types of passes, such as the push pass, chip pass, outside of the foot pass, and instep pass.
Purpose of Soccer Passing Drills and Skills
To switch the point of attack to quickly off-balance the defense.
To reduce pressure.
To create time and space.
To maintain possession.
Browse the Latest Soccer Passing Drills and Skills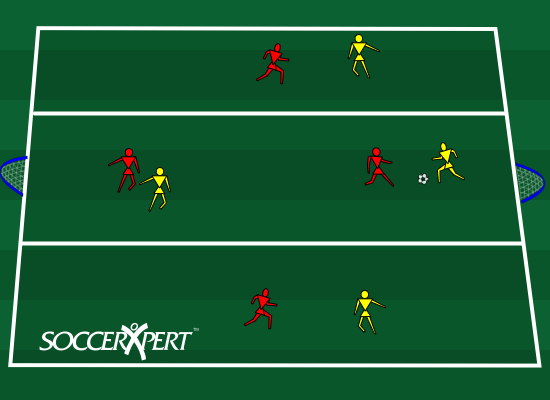 This 4v4 thirds of the field drill is great for improving shape and positioning.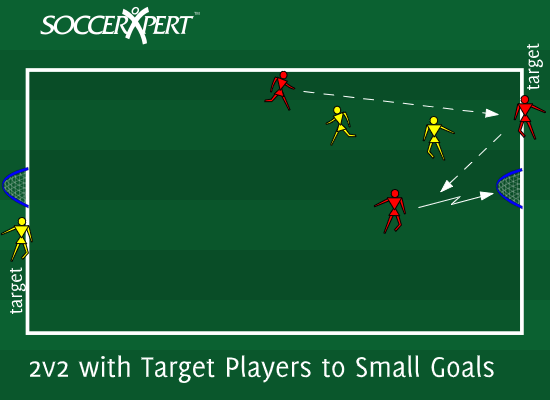 2v2 drill focusing on penetrating passes to a target player to stretch the field and finish on goal.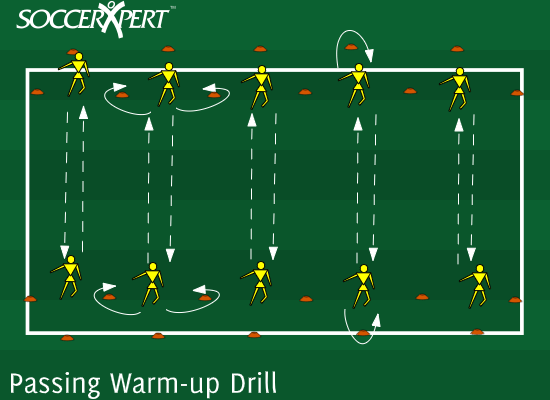 This is a passing warm-up drill that is a great start to every practice and before a game.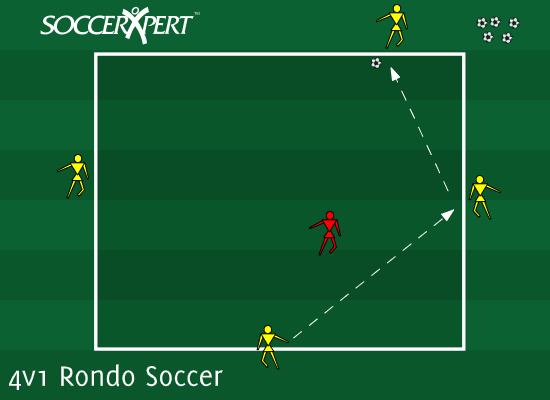 This rondo variation is geared for younger player or players you are just introducing to the rondo training.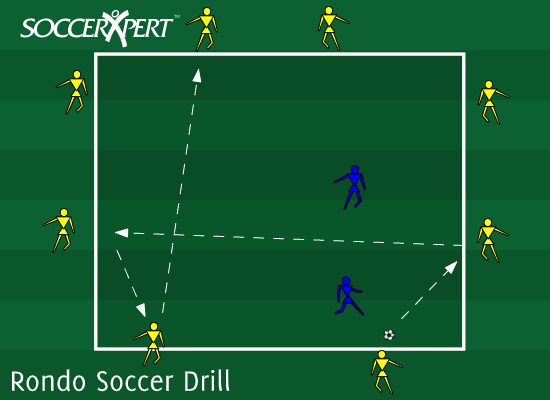 This rondo soccer drill is the rondo at its simplest. This rondo game is great as a warm-up drill to a game, or a drill for your practice session.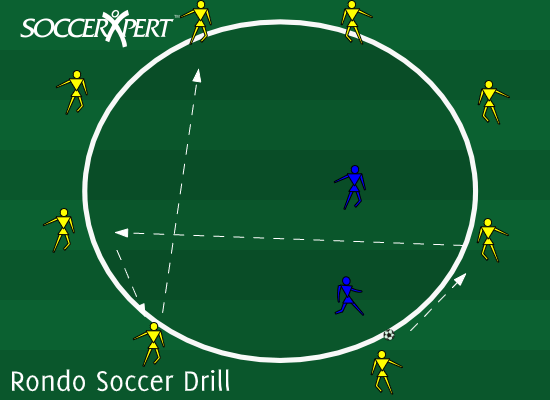 This circle rondo soccer drill is a great warm-up drill before a game, or a drill for your practice session.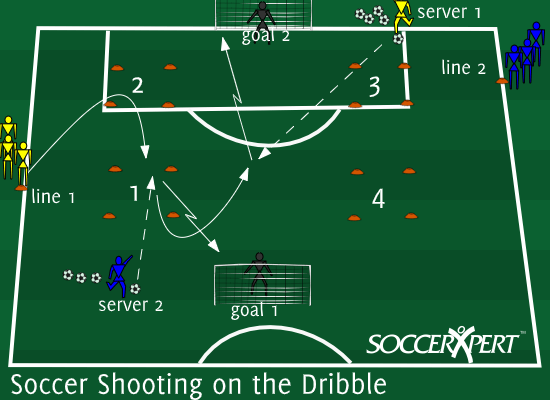 This soccer shooting training session focuses on receiving a ground pass and shooting followed up with receiving a long ball and shooting on target.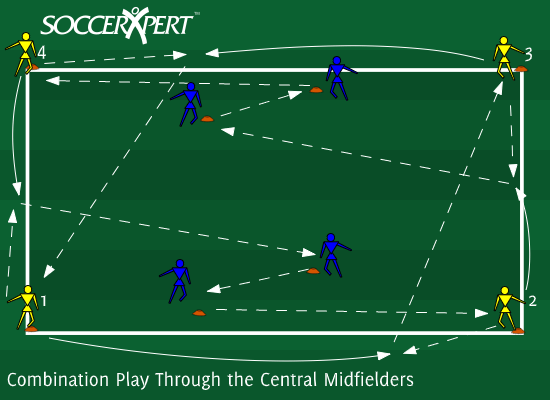 This soccer passing and combination drill focus on passing combination play through the central midfielder players.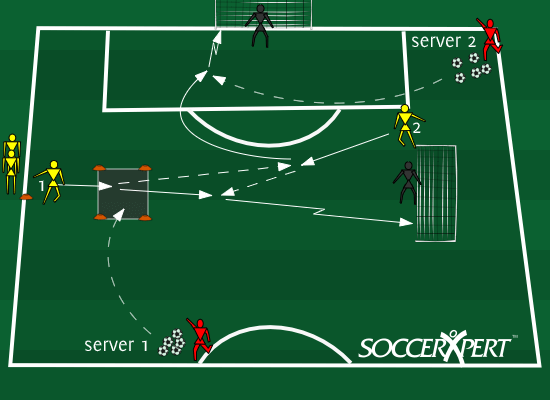 This finishing soccer drill focuses on collecting a flighted serve, knocking it to a forward, and finishing on goal.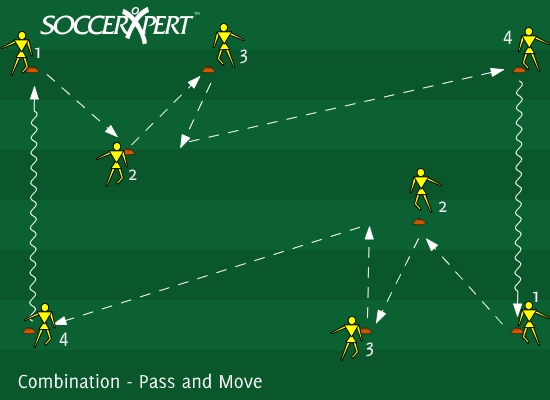 This passing and moving combination soccer drill focuses on crisp, clean passing, timing, movement off the ball, and the speed of play.