Soccer Passing Drills and Skills
Soccer passing drills are another vital piece to the game of soccer. Passing helps quickly advance the ball in an attempt to off-balance the defense. Since the speed of the ball is much quicker than a dribble, passing becomes a critical piece of soccer as the kids advance in age and skill level. There are many different types of passes, such as the push pass, chip pass, outside of the foot pass, and instep pass.
Purpose of Soccer Passing Drills and Skills
To switch the point of attack to quickly off-balance the defense.
To reduce pressure.
To create time and space.
To maintain possession.
Browse the Latest Soccer Passing Drills and Skills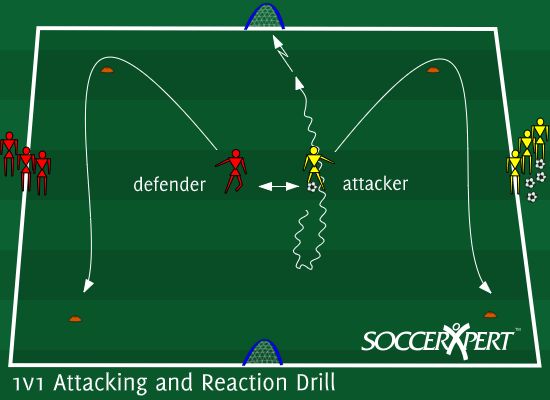 This 1v1 soccer attacking drill focuses on the attacker making quick faints, a change of direction, and a burst of speed while causing the defender to react quickly to the attacker's movements.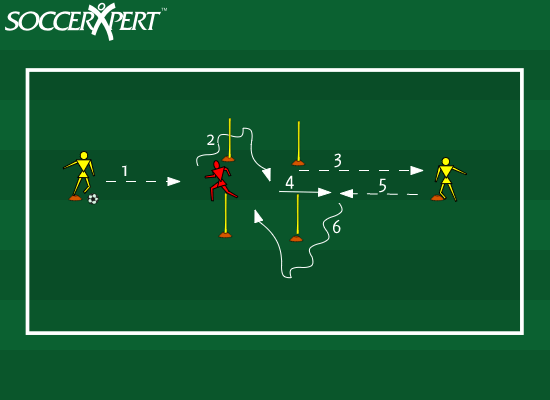 This passing and receiving soccer drill focuses on small group passing and receiving.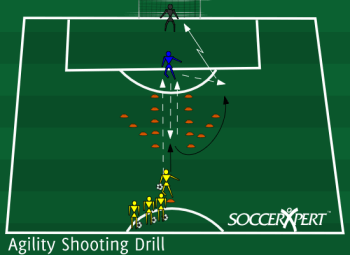 This soccer shooting drill focuses on agility and check-runs after the pass.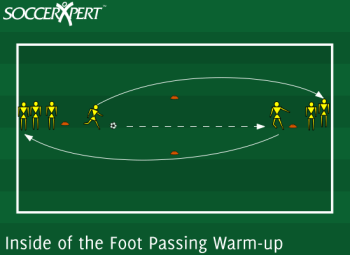 This warm-up drill focuses on passing with the inside of the foot.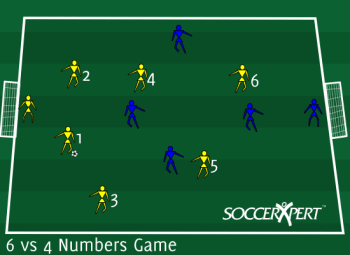 This 6 vs 4 team training drill focuses on passing and team play. The 6v4 soccer game is great finish to a passing training session.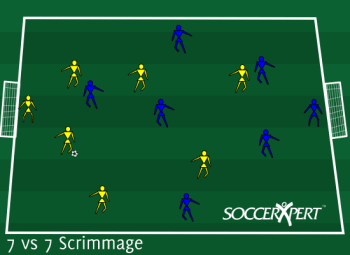 It's always good to finishing a soccer training session with a 7 vs. 7 scrimmage to focus on team play.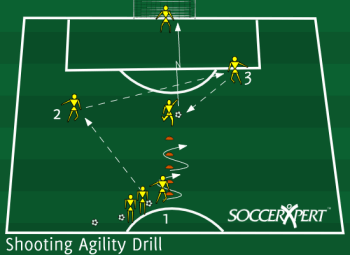 This soccer shooting drill will focus on passing combination along with agility.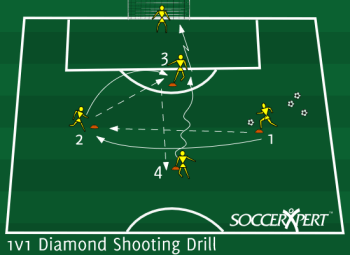 Spice up your shooting combination drill by finishing with a 1v1 to goal. Add a fun little twist, and the kids love it.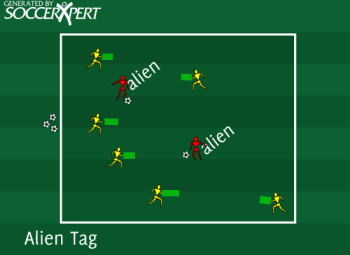 Alien tag is a great Under 4 soccer game for 3 and 4 year olds. Your kids will like flying around and crashing in their spaceship.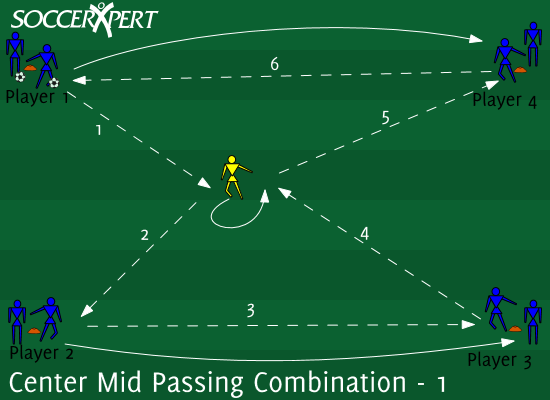 This is a great combination passing drill that will help focus on combination play and playing diagonal balls.