Soccer Defending Drills
Soccer Defending Drills will assure your team understands the tactic and technique of playing defense during a soccer match. Defending is the ability to prevent the opponent from getting chances and moving the ball forward. Although defense in soccer is not seen as a sexy part of the game, the truth is playing defense is a significant component of the game of soccer, as roughly half of your time is playing defense.
Pressure, cover, and balance are the three ingredients to coaching defense.
Pressure, cover, and balance are the three ingredients to coaching defense and is the key to good defensive shape. The idea is to put immediate pressure on the ball in attempt to dispossess your opponent as quickly as possible.
Pressure will teach the closest player to the ball to put pressure on the attacking player in hopes to dispossess the attacker or make them make a mistake.
Cover is a defensive positioning that gives immediate support to the pressuring players by positioning themselves near the pressure.
Balance refers to the ability of the team to position themselves in an excellent defensive posture that does not allow the switching of the ball to off-balance the defense.
Browse the Latest Soccer Defending Drills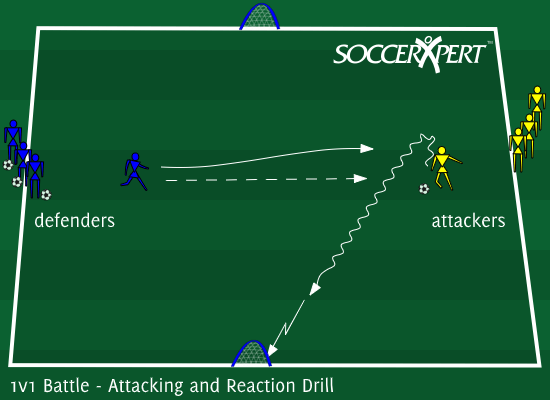 This 1v1 soccer battle drill will focus on the attacking and defending aspects of the game.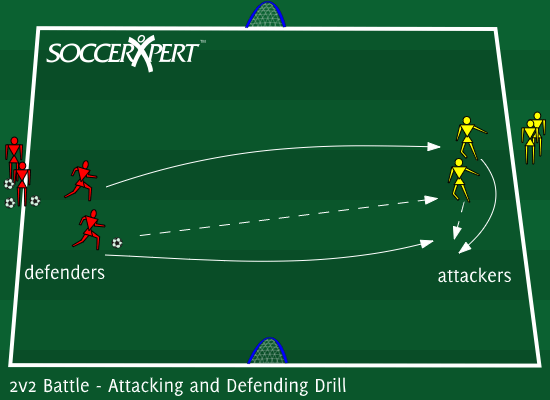 This 2v2 soccer attacking and defending drill focuses on the attacker's decision to dribble, pass, or shoot. From the defensive side, they must quickly close down the attackers and deny space.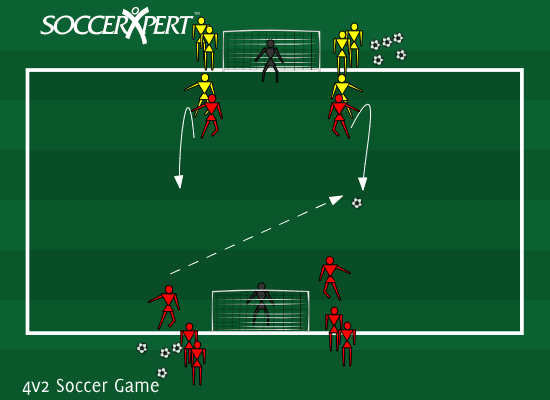 This 4v2 game will focus on building an attack near the penalty area and getting shots on goal.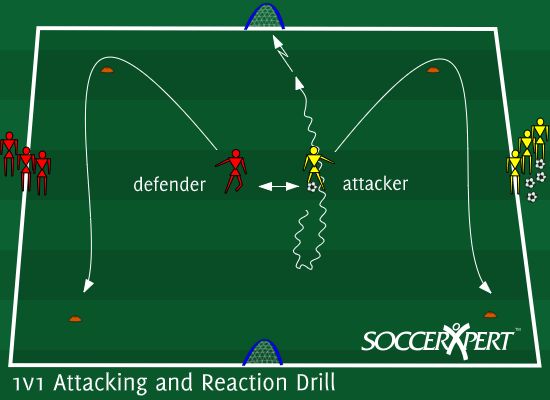 This 1v1 soccer attacking drill focuses on the attacker making quick faints, a change of direction, and a burst of speed while causing the defender to react quickly to the attacker's movements.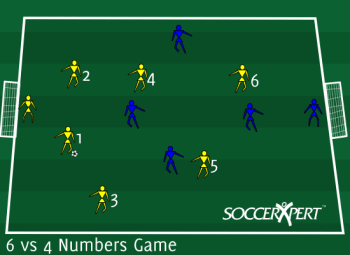 This 6 vs 4 team training drill focuses on passing and team play. The 6v4 soccer game is great finish to a passing training session.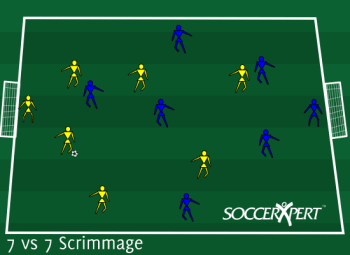 It's always good to finishing a soccer training session with a 7 vs. 7 scrimmage to focus on team play.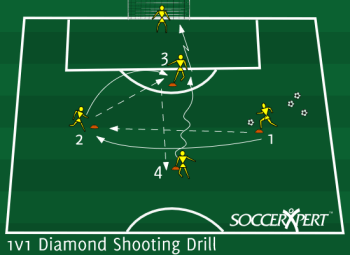 Spice up your shooting combination drill by finishing with a 1v1 to goal. Add a fun little twist, and the kids love it.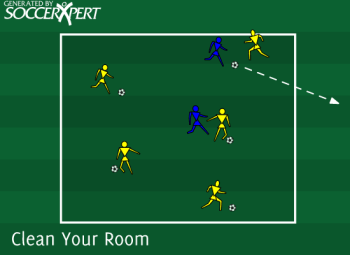 The clean your room soccer defending and dribbling drill is a fun game for younger players.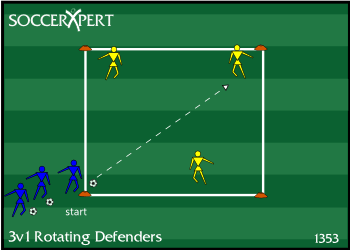 This 3v1 game will focus on passing, decision making, movement on and off the ball as well as improve communication.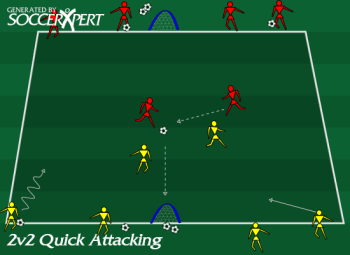 This 2v2 soccer drill is a great game to work on quick attacking and defending skills.