Soccer Possession Drills
Possession in soccer is the ability to move the ball around the pitch in efforts to unbalance the opponent and advance the ball. However, possession is more than just keeping the ball away from the opponent by kicking the ball around the field. Possession is about movement, vision, teamwork, chemistry, creativity, and can often keep your team from fatiguing before their opponent.
Purpose of Soccer Possession Drills
Where possession alone will not win the game, past seasons of the Premier League's winning teams are among the top possession percentage holders. Possession alone will significantly increase your chances of winning games and is a much more sexy style of soccer.
Browse the Latest Soccer Possession Drills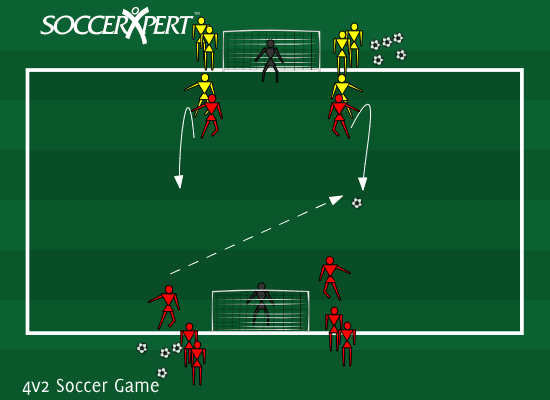 This 4v2 game will focus on building an attack near the penalty area and getting shots on goal.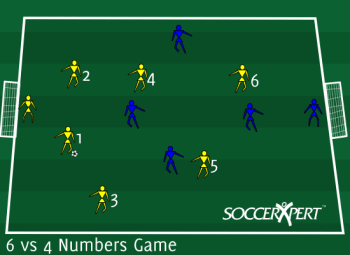 This 6 vs 4 team training drill focuses on passing and team play. The 6v4 soccer game is great finish to a passing training session.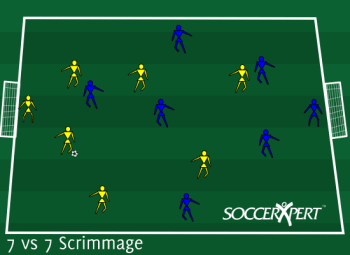 It's always good to finishing a soccer training session with a 7 vs. 7 scrimmage to focus on team play.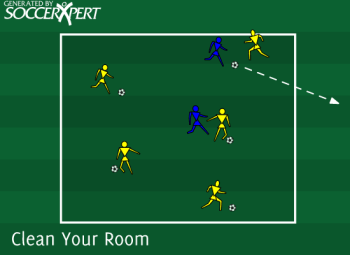 The clean your room soccer defending and dribbling drill is a fun game for younger players.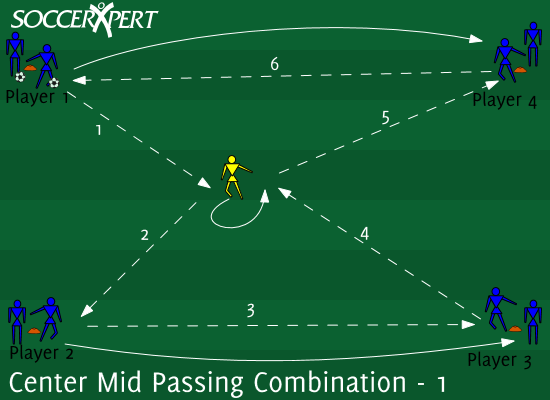 This is a great combination passing drill that will help focus on combination play and playing diagonal balls.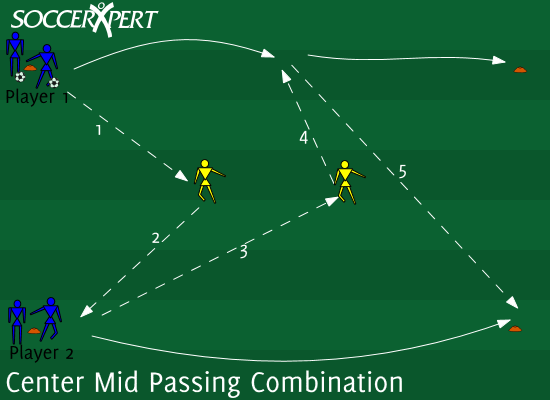 This is a great combination passing drill that will help focus on center mid play and playing diagonal balls in the direction they are facing.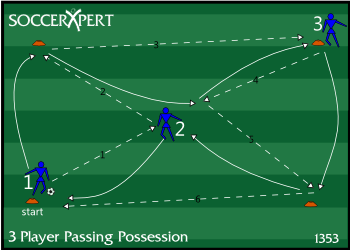 This passing combination drill will help perfect passing and combination play and improving player's fitness level.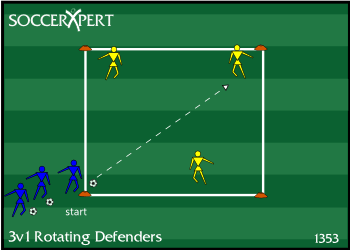 This 3v1 game will focus on passing, decision making, movement on and off the ball as well as improve communication.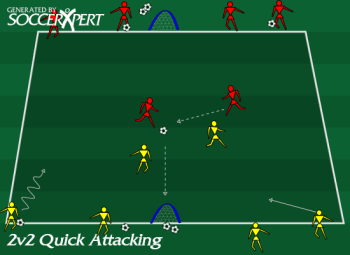 This 2v2 soccer drill is a great game to work on quick attacking and defending skills.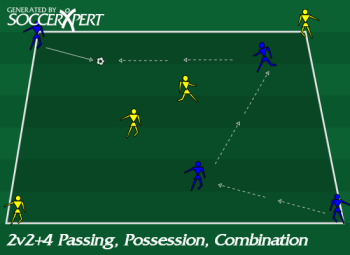 This 2v2+4 soccer drill will focus on passing, possession, and combination play.