Soccer Receiving and Turning Drills
The first touch in soccer is often the most crucial touch when receiving a ball. How you receive a ball will often determine your faith and will most definitely dictate the direction of your attack.
Assure players receive the ball with the proper surface of the foot or body to put the ball in the most suitable space. A touch played in the wrong direction often denies a forward attacking pass and will put the receiving player in a lousy situation.
When teaching receiving, make a note of positive or negative touch. A positive touch allows the player to keep possession while advancing the ball to the attacking team's goal, where a negative touch will not allow the player to advance and often requires a pass towards the player's own goal.
Purpose of Soccer Receiving and Turning Drills
Allows a team to stay in posession of the ball.
The first-touch puts players in attacking opportunity.
Allows players to maintain posession.
Allows players advancing towards your attacking goal.
Soccer Receiving and Turning Drills Requires
Players to be confortable with the ball.
Players must be able to control both flighted and ground balls.
Soccer players must be able to command the ball and receive the ball into the required open space.
Browse the Latest Soccer Receiving and Turning Drills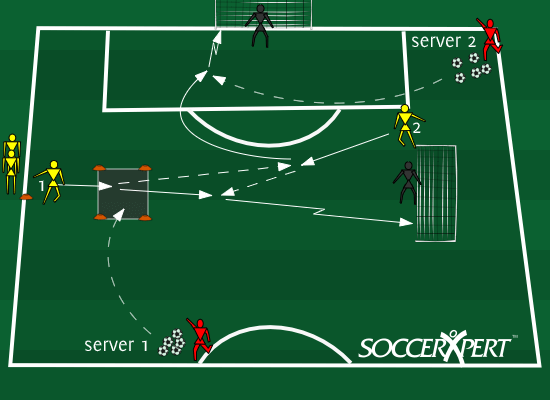 This finishing soccer drill focuses on collecting a flighted serve, knocking it to a forward, and finishing on goal.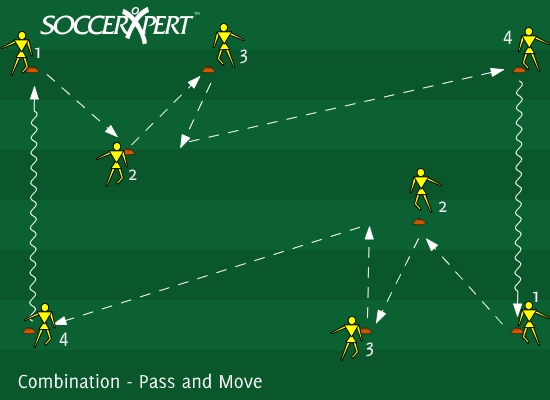 This passing and moving combination soccer drill focuses on crisp, clean passing, timing, movement off the ball, and the speed of play.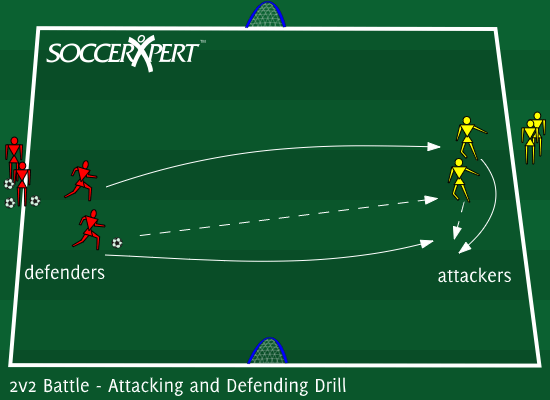 This 2v2 soccer attacking and defending drill focuses on the attacker's decision to dribble, pass, or shoot. From the defensive side, they must quickly close down the attackers and deny space.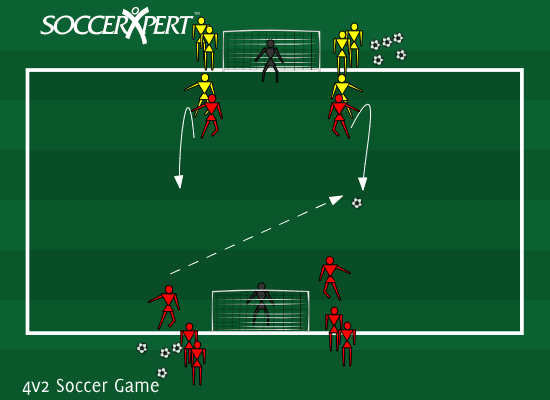 This 4v2 game will focus on building an attack near the penalty area and getting shots on goal.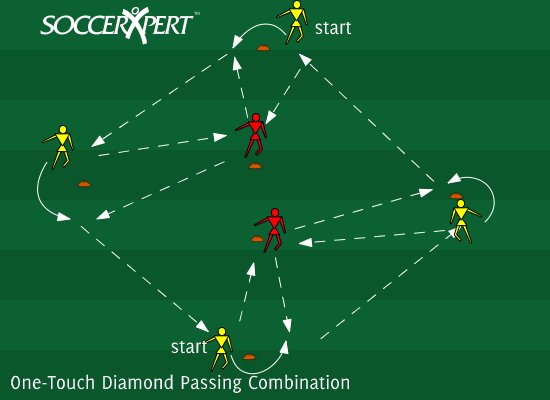 This passing combination drill focuses on a number of quick one-touch combination passes and movement off the ball.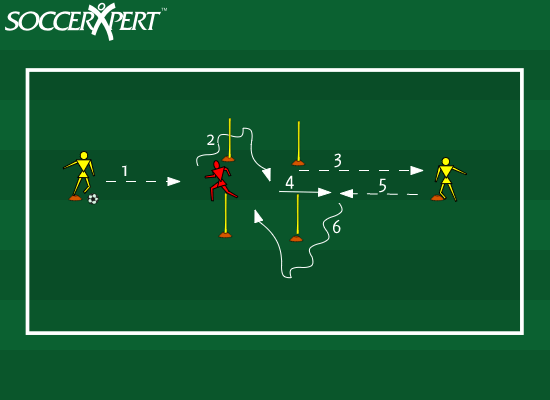 This passing and receiving soccer drill focuses on small group passing and receiving.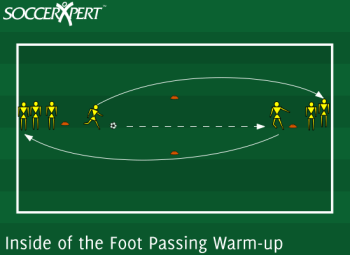 This warm-up drill focuses on passing with the inside of the foot.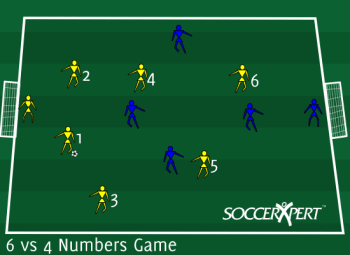 This 6 vs 4 team training drill focuses on passing and team play. The 6v4 soccer game is great finish to a passing training session.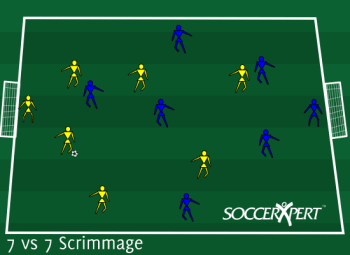 It's always good to finishing a soccer training session with a 7 vs. 7 scrimmage to focus on team play.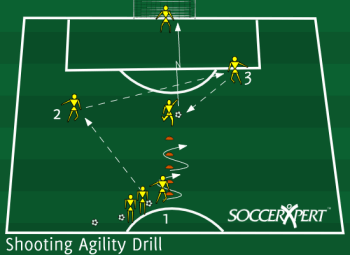 This soccer shooting drill will focus on passing combination along with agility.