Soccer Receiving and Turning Drills
Browse the Latest Soccer Receiving and Turning Drills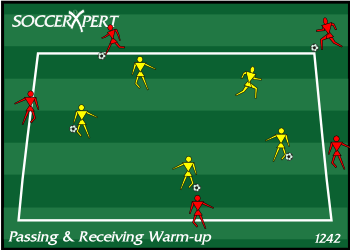 This soccer warm-up drill focuses on passing and receiving and can be used for players 9 years and older.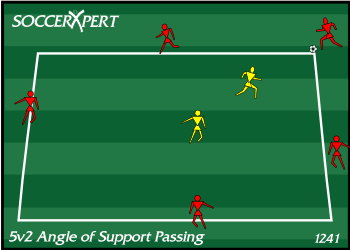 The purpose of this soccer passing drill is to focus on players angle of support, weight of passes and quality of 1st touch.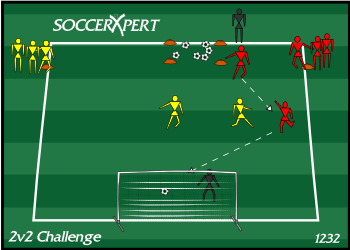 This soccer drill focuses on putting players in 2v2 situations while attacking the goal.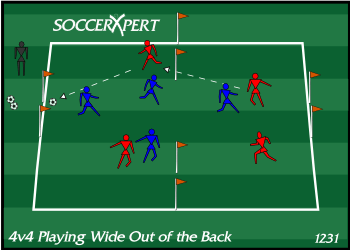 This drill is designed to get players to play balls wide when playing from the defensive third of the field.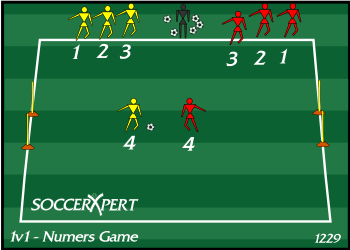 This 1v1 soccer drill focuses on 1v1 situations for younger players and works dribbling, shooting, shielding, turning and beating an opponent.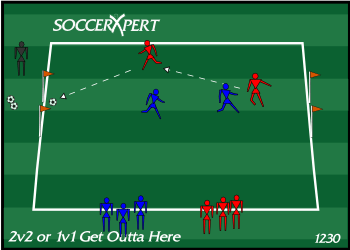 This drill is a very fast paced1v1 or 2v2 game that focuses on aspects of the small sided game such as dribbling, passing, and scoring.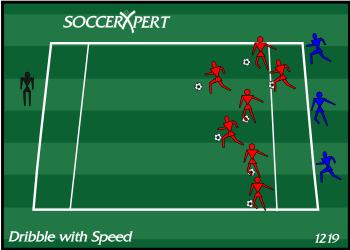 This dribbling exercise that works on speed dribbling and getting the ball under control while dribbling with speed.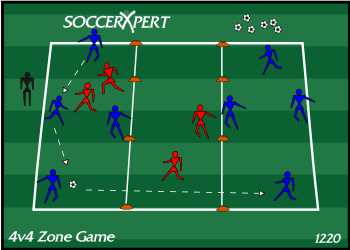 This 4v4 soccer drill helps players keep possession for a purpose. It also focuses on short and long passing combinations.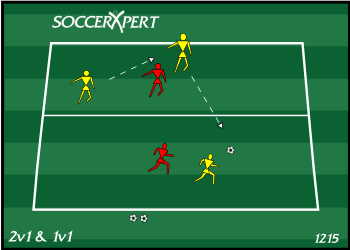 This soccer possession drill focuses on passing, movement off the ball, possession and penetration.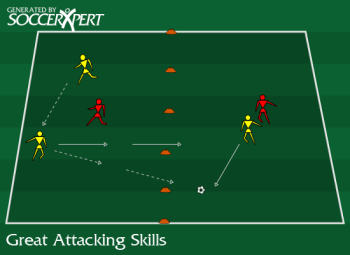 This attacking soccer drill focuses on a number's up situation and opening up and finding the attacker in a 1v1 situation.