Fun Soccer Drills
Browse the Latest Fun Soccer Drills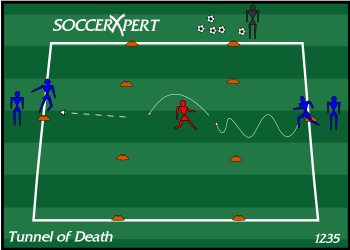 The tunnel of death soccer drill focuses on either attacking or defending skills.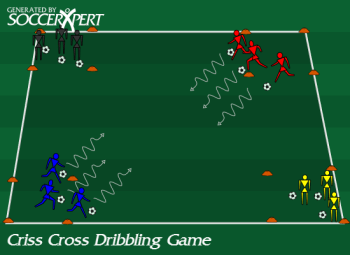 This dribbling drill assists younger players play with speed while keeping their heads up.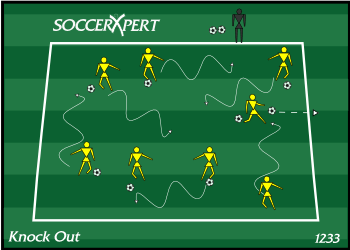 This a great warm-up dribbling drill that focuses on dribbling and ball control, keeping the head up, change of direction and change of pace.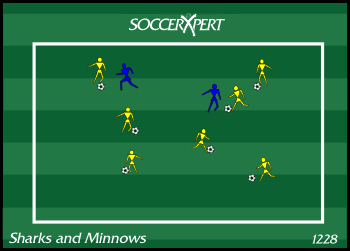 The Sharks and Minnows dribbling drill focuses on using the body to protect the ball by placing their body in between the ball and the defender.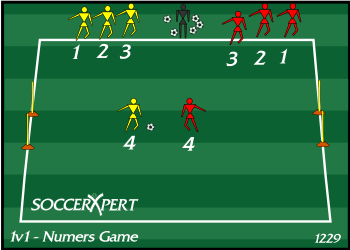 This 1v1 soccer drill focuses on 1v1 situations for younger players and works dribbling, shooting, shielding, turning and beating an opponent.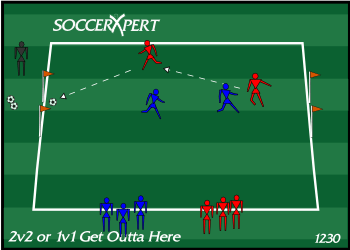 This drill is a very fast paced1v1 or 2v2 game that focuses on aspects of the small sided game such as dribbling, passing, and scoring.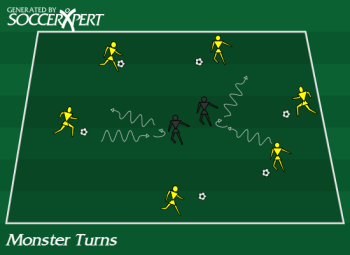 This drill focuses on the U6 and U8 players dribbling skills. The added pressure allows the players to turn away from pressure and stay in control.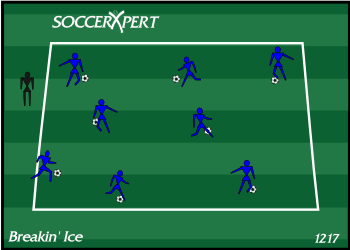 This drill is intended for younger players from U-4 to U-8, and gets the players moving, greeting each other, and a building block to dribbling.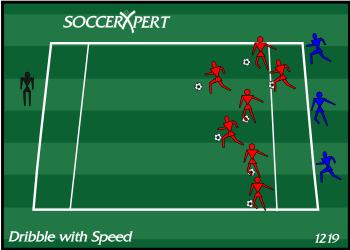 This dribbling exercise that works on speed dribbling and getting the ball under control while dribbling with speed.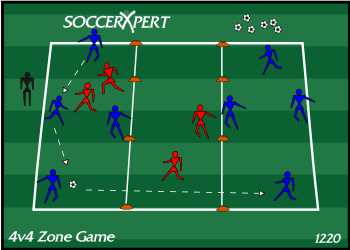 This 4v4 soccer drill helps players keep possession for a purpose. It also focuses on short and long passing combinations.