Soccer Goalkeeping Drills
Browse the Latest Soccer Goalkeeping Drills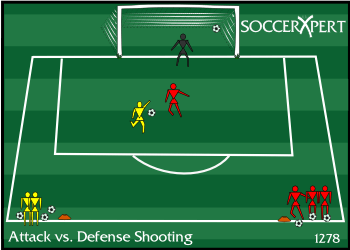 This Attack vs. Defence Shooting and Defending Drill works on both attacking and defending skills.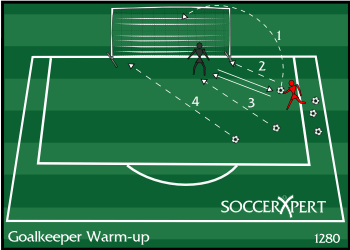 This is a great soccer goalkeeper warm-up drill. This is a great warm-up to add to the pregame warm-up.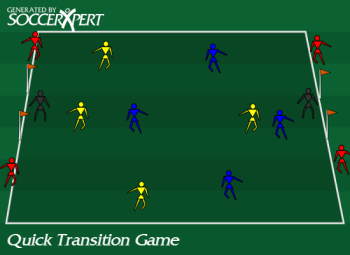 This soccer drill is an excellent way to focus on attacking and defending and is ideal for teaching the basic principals of soccer.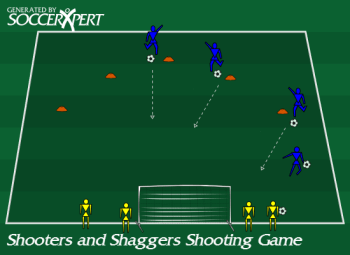 Shooters and Shaggers soccer shooting drill is a great game to help improve shooting on target, leg strength and perfecting the instep drive.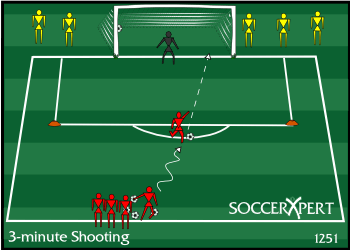 This soccer drill allows the coach to focus on shooting, goalkeeping and clearing balls from the back.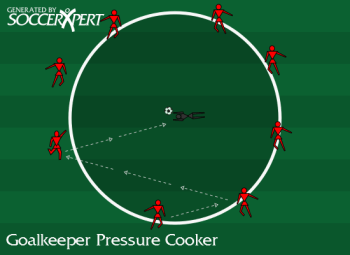 This soccer drill is a great goal keeper drill. It will give your keeper a great workout while working on passing and shooting with accuracy.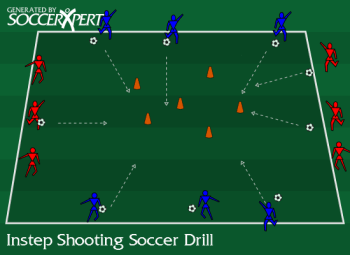 This soccer shooting drill focuses on the instep drive. This shooting technique is an essential method of striking a ball when shooting.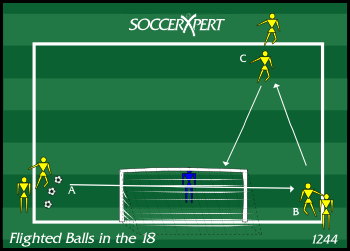 This soccer drill is designed to focus on chipping, trapping and shooting inside the 18 to feel more comfortable inside the penalty box.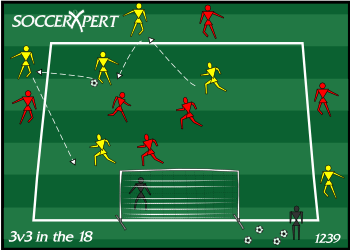 This attacking soccer drill focuses on attacking in the final third of the field and shooting around the 18-yard line.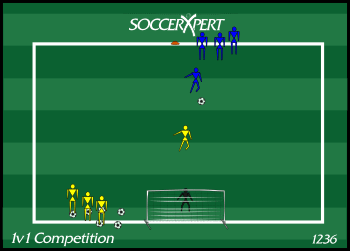 This drill is great to focus on 1v1 play. It is flexible and can be used to work on the offensive side or the defensive side.