Soccer Goalkeeping Drills
Browse the Latest Soccer Goalkeeping Drills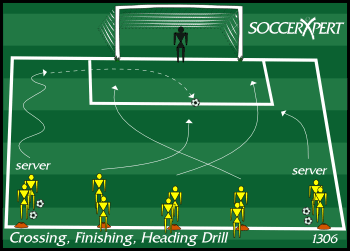 This soccer drill is a great training tool to perfect crossing, finishing and heading in soccer. Check out more soccer drills, Soccer crossing drills, soccer finishing drills and soccer heading drills…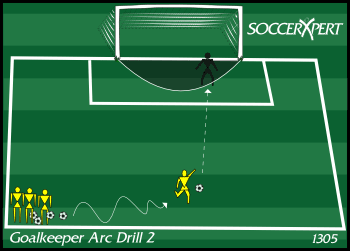 This goalkeeper drill is a great goalkeeper drill designed to focus on the goalkeepers movement along the goalkeepers arc in order to keep proper angle in the goal.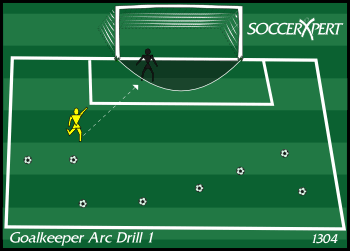 This goalkeeper drill is designed to focus on proper footwork, stance, and movement along the glaokeeper arc.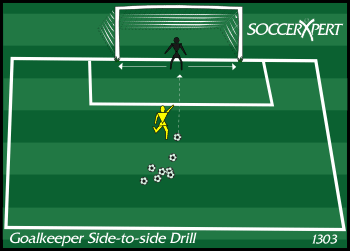 This goalkeeper soccer drill focuses on the goalkeepers side shuffle (side-to-side) movement as well as quickly getting up from the ground recovering from a dive.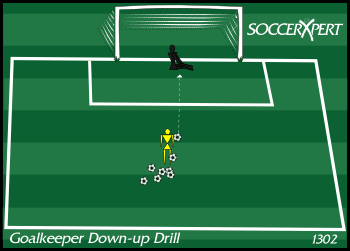 This goalkeeper drill is designed to help goalkeepers get up quickly from the ground and get set for a shot.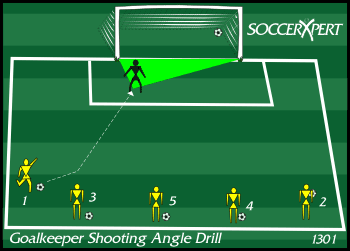 This Goalkeeping Shooting Angle Drill is great for improving Goalkeeper positioning and angles when being shot on. This drill focuses on correct footwork, proper angles, and quickly setting the goalke…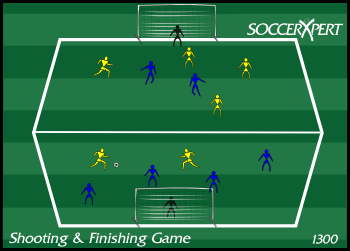 This small sided shooting and finishing game is a great shooting drill that focuses on shooting and finishing.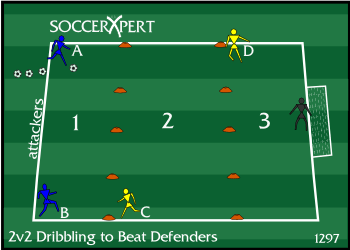 This 2vs2 soccer dribbling drill helps players recognize when to dribble, pass, or get off a shot once the first defender is beaten.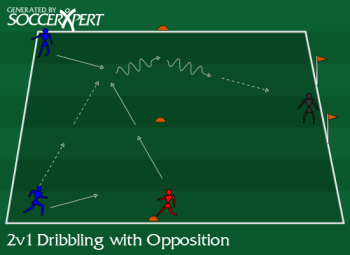 In this dribbling drill, we put the players in a 2v1 situation forcing the players to decide whether they should dribble or pass.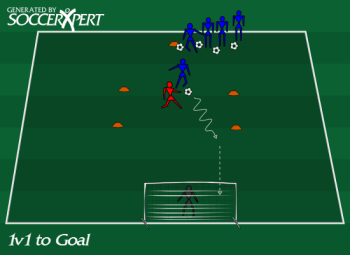 The 1v1 Soccer Drill to Goal is a great soccer drill to improve your goal scoring opportunities.