Youth Soccer Dribbling Drills
Browse the Latest Soccer Dribbling Drills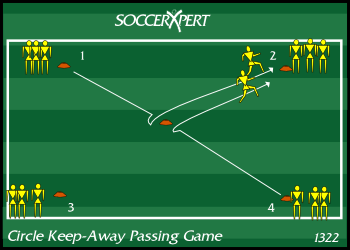 This is a soccer fitness drill that focuses on improving reaction time and acceleration.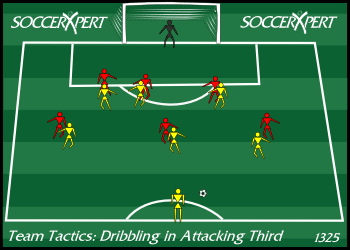 This is a great team tactic dribbling drill that focuses on when and where to dribble in the attacking third.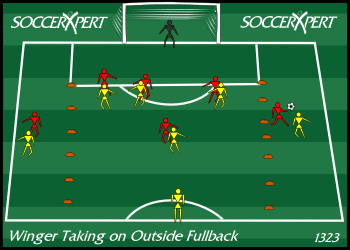 This dribbling game focuses on winger players taking on the outside fullbacks in the offensive third of the field.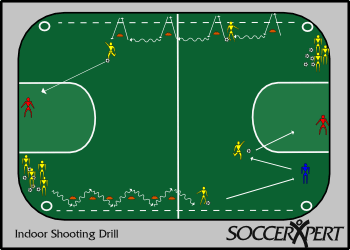 This is a great indoor soccer shooting drill to use while practicing indoors. This indoor soccer shooting drill also touches on dribbling, passing, using the walls, and finally shooting on goal.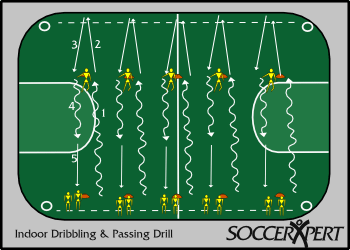 This indoor soccer drill is great for warm-up to your indoor soccer practice. This focuses on dribbling and passing warm-up indoors.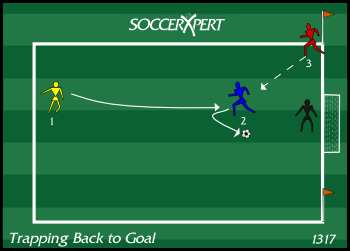 This soccer receiving drill will focus on chest, thigh, and fast traps and control. This teaches players to turn, shield, or play the way they are facing when their back is to goal.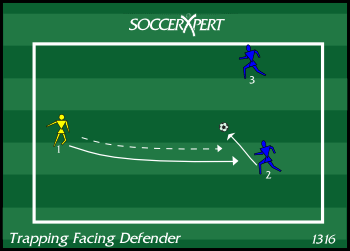 The object of this soccer drill is to work on trapping and control with the foot, thigh, and chest while facing an opponent.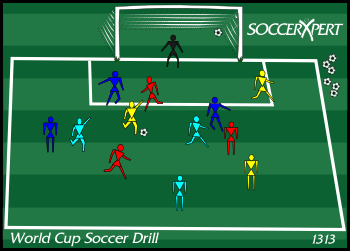 The World Cup Soccer Drill is a great shooting game for kids of all ages. The World Cup Soccer Drill is a great game to work on game like situations with number down situations.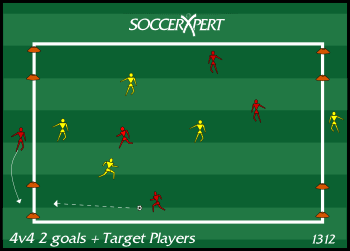 This is a great 4v4 soccer game that teaches players to play into their target player. This adds a more realistic twist to the normal 4 on 4 soccer game.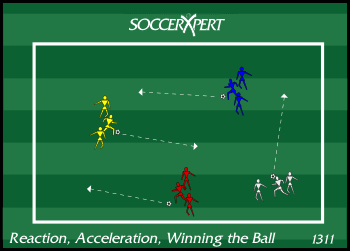 This soccer drill focuses on reaction, acceleration and winning 50-50 balls. This is a great warm-up drill when focusing on fitness, reaction, or winning 50-50 balls.