Soccer Passing Drills and Skills
Browse the Latest Soccer Passing Drills and Skills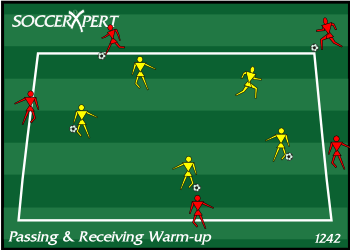 This soccer warm-up drill focuses on passing and receiving and can be used for players 9 years and older.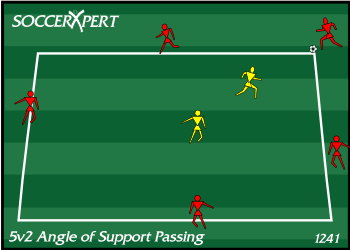 The purpose of this soccer passing drill is to focus on players angle of support, weight of passes and quality of 1st touch.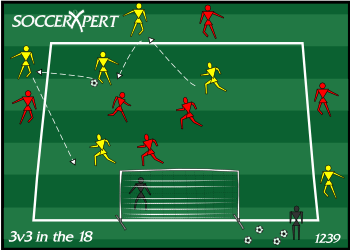 This attacking soccer drill focuses on attacking in the final third of the field and shooting around the 18-yard line.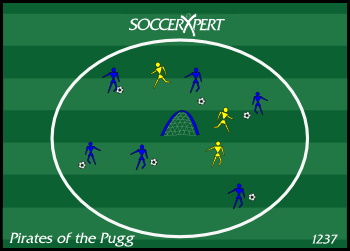 This drill is an excellent drill for younger players ages 8-11 and focuses on dribbling technique in traffic which requires vision and awareness.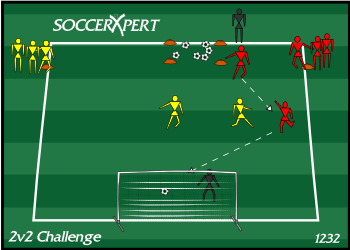 This soccer drill focuses on putting players in 2v2 situations while attacking the goal.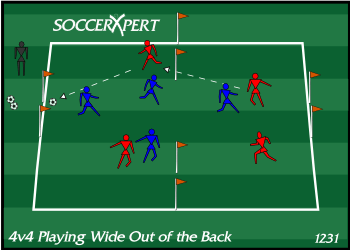 This drill is designed to get players to play balls wide when playing from the defensive third of the field.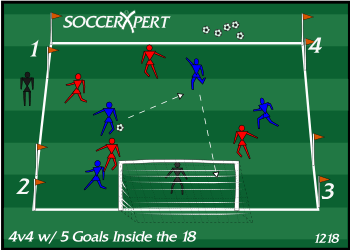 This 4v4 drill is one of my favorite soccer finishing drills as it works on every aspect of finishing inside the 18-yard box.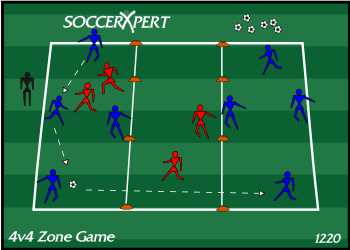 This 4v4 soccer drill helps players keep possession for a purpose. It also focuses on short and long passing combinations.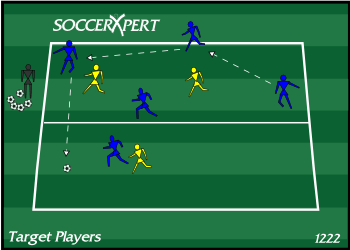 This attacking drill focuses on playing the target players from the attacking third of the field.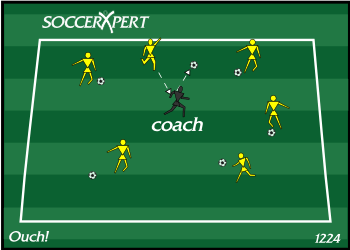 A FUN soccer drill for younger players (U6, U7, and U8) to introduce dribbling, looking up and correctly striking the ball at a target.