Under 9, Under 10, Under 12, and Under 12 Soccer Drills
Browse the Highest Rated Under 9, Under 10, Under 12, and Under 12 Soccer Drills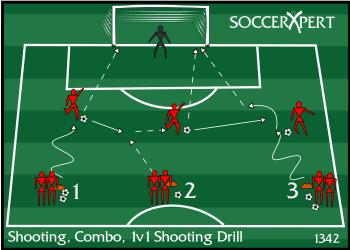 This shooting drill focuses on making a move, 1-2 combination, then taking on a defender 1v1 before shooting.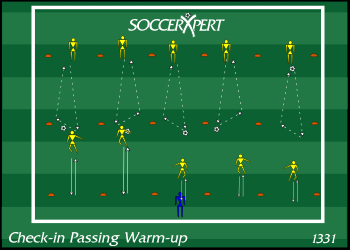 This passing warm-up drill is a great soccer drill to help with timing and striking a ball while checking in to a pass.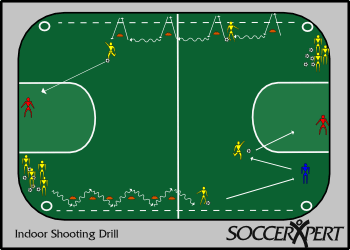 This is a great indoor soccer shooting drill to use while practicing indoors. This indoor soccer shooting drill also touches on dribbling, passing, using the walls, and finally shooting on goal.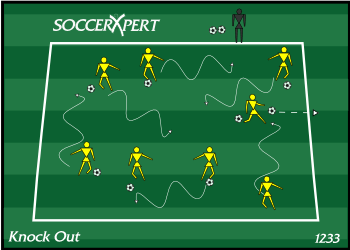 This a great warm-up dribbling drill that focuses on dribbling and ball control, keeping the head up, change of direction and change of pace.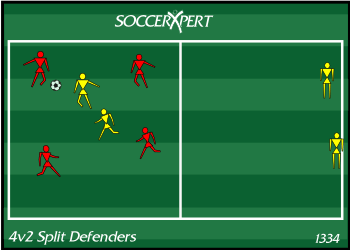 This 4v2 soccer game will help perfect early support, movement without the ball, and good angle and distance of support.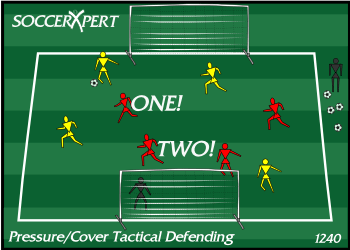 The focus of this soccer game is to teach players recognize the first defender and second defenders.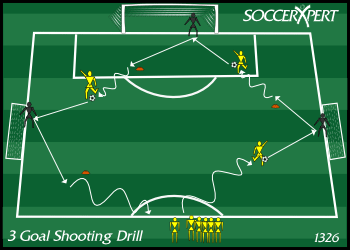 This is a great soccer shooting drill for getting rapid shots on multiple goals and is also a great source of fitness.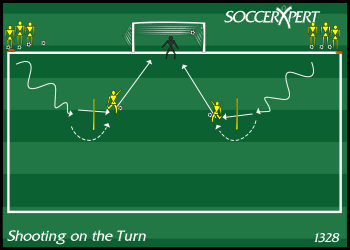 This soccer shooting drill will focus on shooting on the turn. Players are forced to turn quickly and shoot on goal.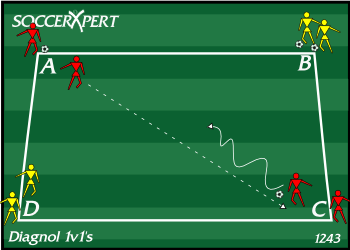 This 1v1 soccer drill is great to focus on 1v1 play whether it's on the offensive or the defensive side.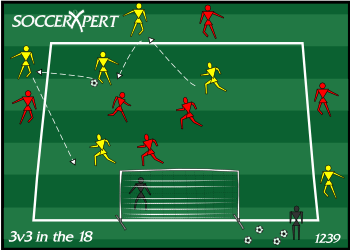 This attacking soccer drill focuses on attacking in the final third of the field and shooting around the 18-yard line.