Soccer Fitness Drills
Fitness and conditioning is a critical piece of soccer as the entire game is that of continuous running mixed with a lot of short bursts of high tempo, high-intense sprints. For this reason, it is essential to focus on both anaerobic (short duration, high intensity) and aerobic (running long distances) fitness to get your players to match fitness levels.
Soccer Fitness and Conditioning During Drills
Fitness and conditioning can be extra exercises before or after training sessions. However, incorporating high-intensity drills will allow coaches to improve your player's fitness levels while teaching the game. As a coach, remove lines from the training sessions, demand high intensity from the players, and take your drills and the player's fitness to the next level.
Soccer Fitness Drills Requires
Anaerobic fitness - exercises defined as short duration of high intensity excercises.
Aerobic stamina - exercise that uses oxygen to meet energy demands generally at light to moderate intensity.
Browse the Latest Soccer Fitness Drills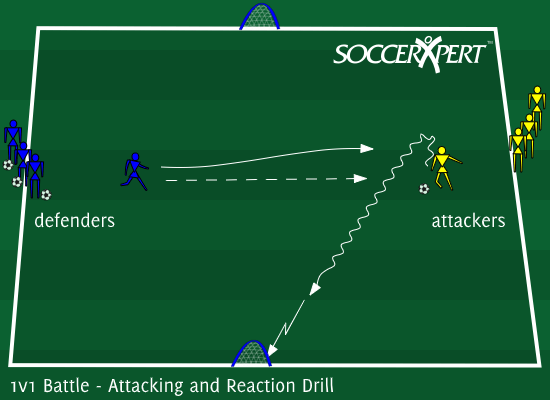 This 1v1 soccer battle drill will focus on the attacking and defending aspects of the game.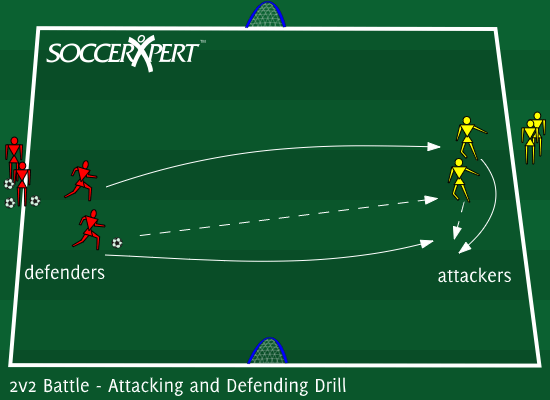 This 2v2 soccer attacking and defending drill focuses on the attacker's decision to dribble, pass, or shoot. From the defensive side, they must quickly close down the attackers and deny space.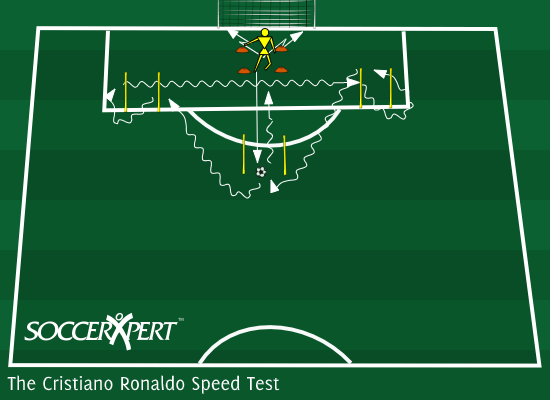 The Cristiano Ronaldo Speed Test is an individual assessment of ones ability to dribble the ball at pace while maintaining control.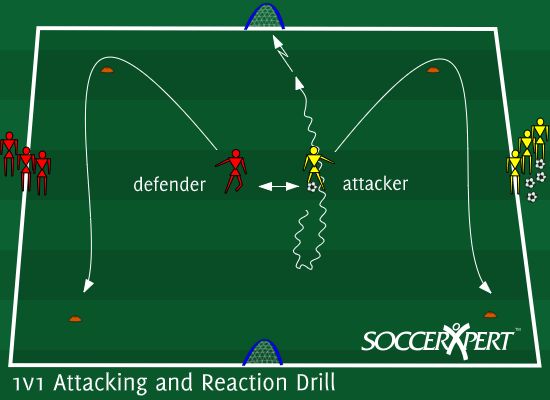 This 1v1 soccer attacking drill focuses on the attacker making quick faints, a change of direction, and a burst of speed while causing the defender to react quickly to the attacker's movements.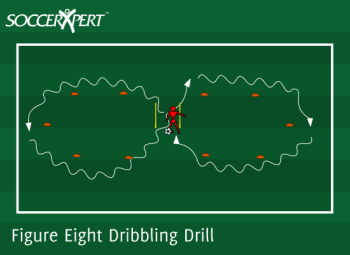 The Figure Eight soccer dribbling drill is a good change to weaving in and out of cones and is great for dribbling with the inside and outside of the foot.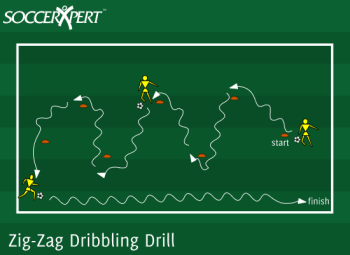 The Zig-Zag soccer dribbling drill focuses on dribbling with speed with the inside, the outside, and the bottom of the foot.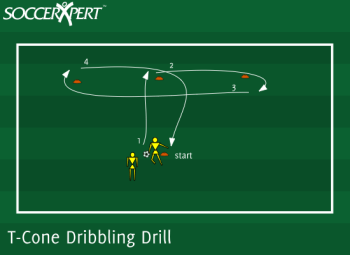 The T-Cone soccer dribbling drill focus on controlled touches, turns, and fitness.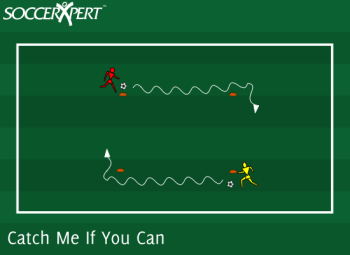 This soccer dribbling drill will focus on dribbling with speed as the players race to catch the other player.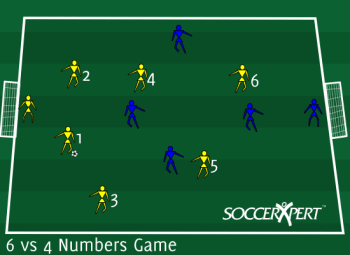 This 6 vs 4 team training drill focuses on passing and team play. The 6v4 soccer game is great finish to a passing training session.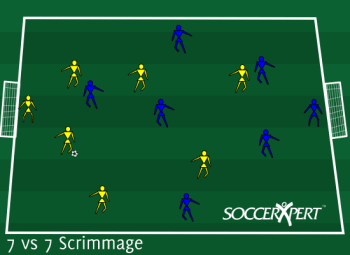 It's always good to finishing a soccer training session with a 7 vs. 7 scrimmage to focus on team play.