Soccer Warm up Drills
Browse the Latest Soccer Warm up Drills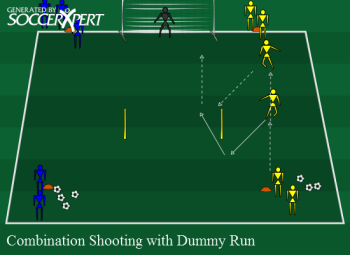 This combination shooting drill focuses on combination passes followed by shooting and finishing within the 18.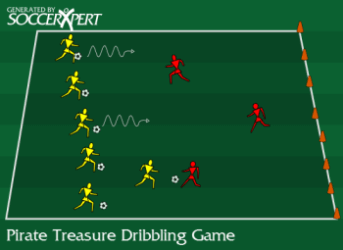 This soccer dribbling game is designed for young players ages 3-8.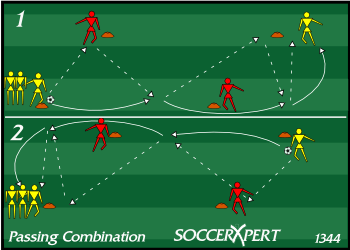 This soccer passing and combination drill will focus on passing and receiving ground balls and playing a one-two wall pass around the defender.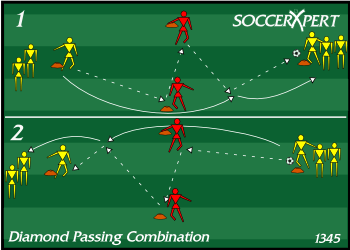 This soccer passing drill focuses on quick ball movement and combinations to clean up first touch and tight passing.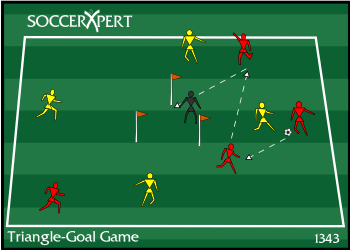 The Triangle Goal Soccer Game will focus on all aspects of the game such as passing, moving, and finishing.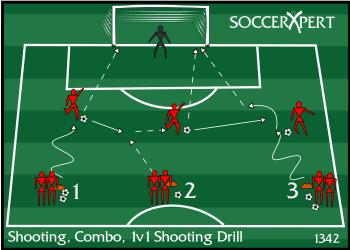 This shooting drill focuses on making a move, 1-2 combination, then taking on a defender 1v1 before shooting.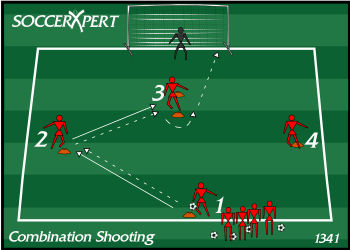 This shooting and finishing soccer drill focuses on the timing combination play, playing with your back to goal, and quick turn and shot on goal.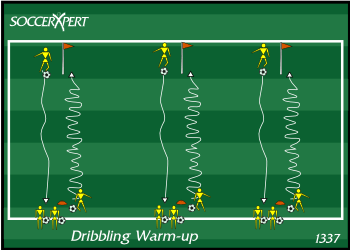 This is a great dribbling warm-up drill that will get players many touches on the ball in a short time.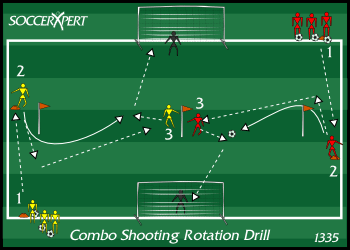 This soccer shooting and finishing drill focuses on combination play and build-up before getting the shot off. It is a great shooting soccer drill to focus on burying the ball with a shot after a smal…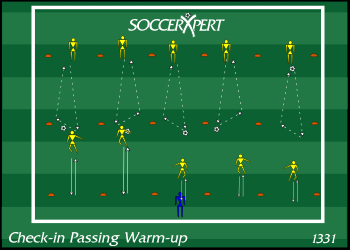 This passing warm-up drill is a great soccer drill to help with timing and striking a ball while checking in to a pass.