Soccer Warm up Drills
Browse the Latest Soccer Warm up Drills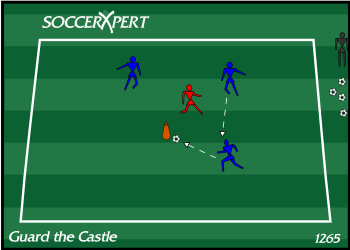 The Guard the Castle drill is a great small sided game that focuses on passing in numbers up situations This is a fun drill and the kids will love it!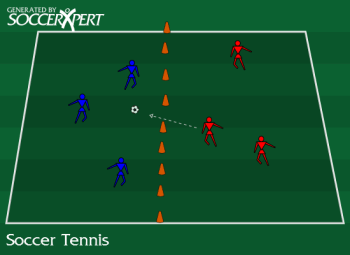 Soccer Tennis is a great game to focus on volleys and balls out of the air. It can be played virtually anywhere and the older kids will love it.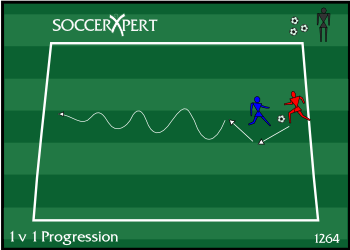 This 1 on 1 progression will focus on required dribbling skills, body feints, and the required burst of speed to beat a defender.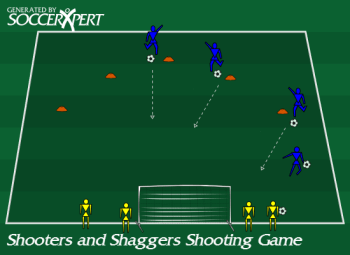 Shooters and Shaggers soccer shooting drill is a great game to help improve shooting on target, leg strength and perfecting the instep drive.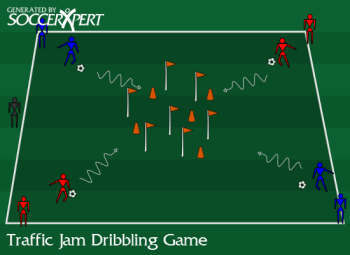 The Traffic Jam Dribbling Game is a fun dribbling game that the kids will have a blast playing.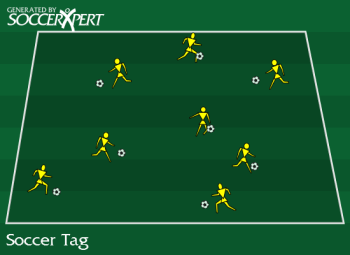 Soccer Tag is a fun soccer drill that allows players to gain confidence on the ball while getting a lot of touches.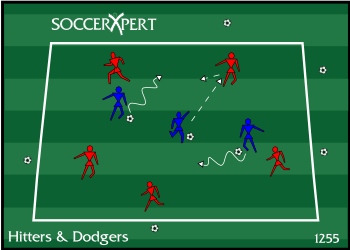 This soccer drill is great for teach players to dribble and then getting their heads up to make a pass.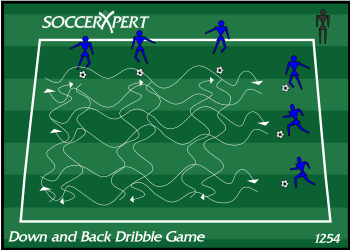 This drill teaches players to dribble in high traffic/high pressure situations while staying in control.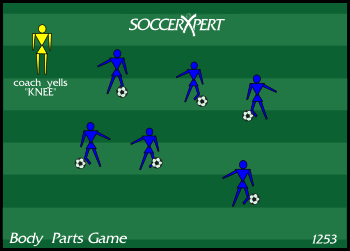 This soccer drill focuses on the younger player's dribbling skills and the ability to listen to directions while holding the ball close.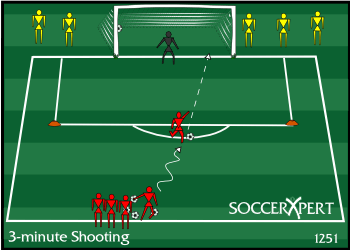 This soccer drill allows the coach to focus on shooting, goalkeeping and clearing balls from the back.