Under 4, Under 5, Under 6 , Under 7, and Under 8 Soccer Drills
Browse the Highest Rated Under 4, Under 5, Under 6 , Under 7, and Under 8 Soccer Drills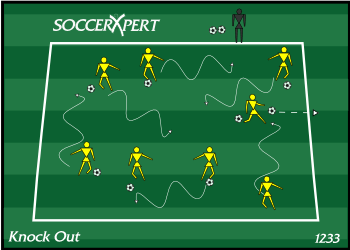 This a great warm-up dribbling drill that focuses on dribbling and ball control, keeping the head up, change of direction and change of pace.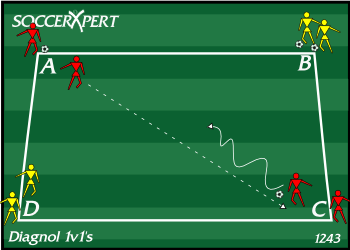 This 1v1 soccer drill is great to focus on 1v1 play whether it's on the offensive or the defensive side.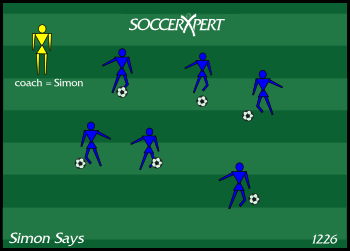 This soccer dribbling drill is for U6 and U8 players. This drill focuses on dribbling and keeping close control for quick instructions.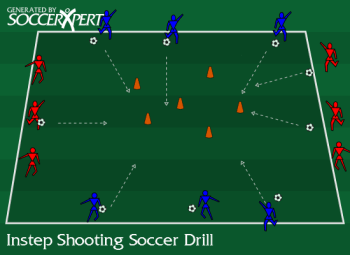 This soccer shooting drill focuses on the instep drive. This shooting technique is an essential method of striking a ball when shooting.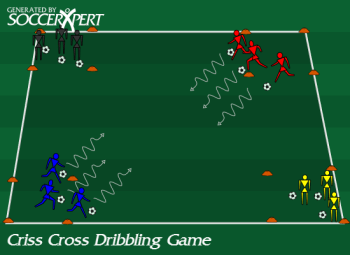 This dribbling drill assists younger players play with speed while keeping their heads up.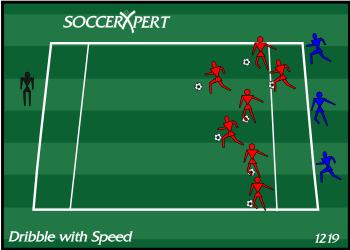 This dribbling exercise that works on speed dribbling and getting the ball under control while dribbling with speed.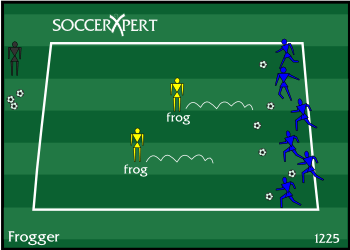 Fun soccer dribbling drill that assists the younger player with dribbling under minimal pressure.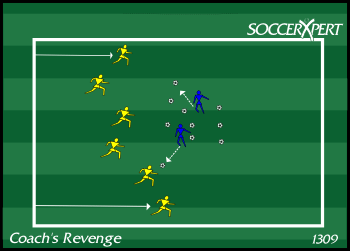 This drill is designed to be a fun soccer drill. It will focus a bit on young player's agility while dodging balls kicked at them, and is a great ice breaker or a fun warm-up game at the beginning of …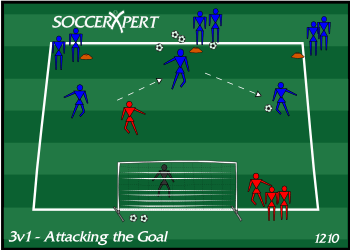 This attacking soccer drill focus on the attacking movement and composure in front of the goal.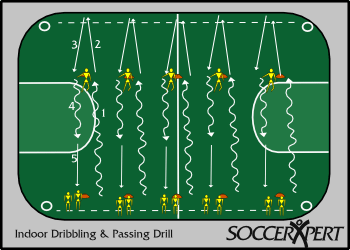 This indoor soccer drill is great for warm-up to your indoor soccer practice. This focuses on dribbling and passing warm-up indoors.