Under 13, Under 14, Under 15 and Under 16 Soccer Drills
Browse the Highest Rated Under 13, Under 14, Under 15 and Under 16 Soccer Drills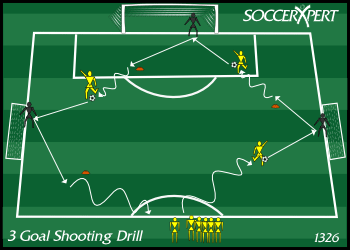 This is a great soccer shooting drill for getting rapid shots on multiple goals and is also a great source of fitness.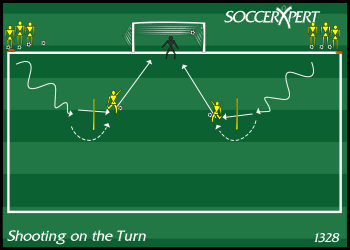 This soccer shooting drill will focus on shooting on the turn. Players are forced to turn quickly and shoot on goal.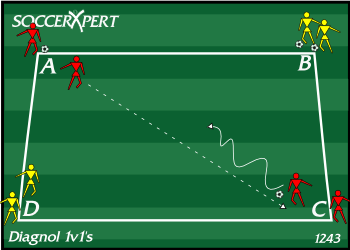 This 1v1 soccer drill is great to focus on 1v1 play whether it's on the offensive or the defensive side.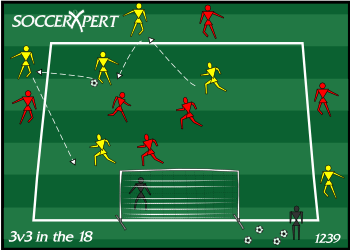 This attacking soccer drill focuses on attacking in the final third of the field and shooting around the 18-yard line.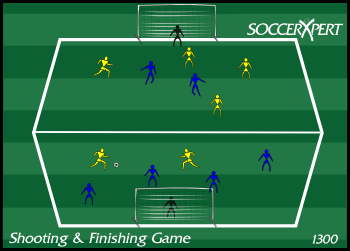 This small sided shooting and finishing game is a great shooting drill that focuses on shooting and finishing.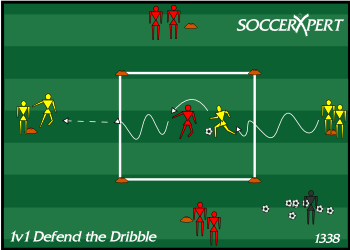 The purpose of this drill is to isolate the defender to focus on the first defender and defending the dribble. This drills focus can be modified to focus on the first attacker taking on the defender.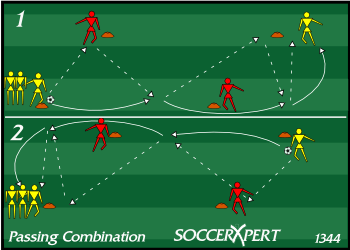 This soccer passing and combination drill will focus on passing and receiving ground balls and playing a one-two wall pass around the defender.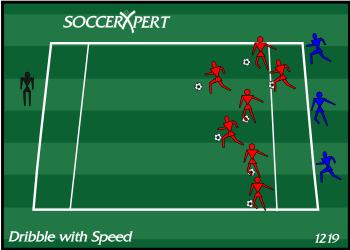 This dribbling exercise that works on speed dribbling and getting the ball under control while dribbling with speed.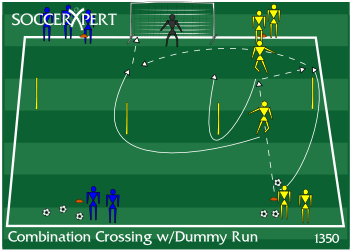 This combination crossing and finishing drill will focus on crosses within the 18.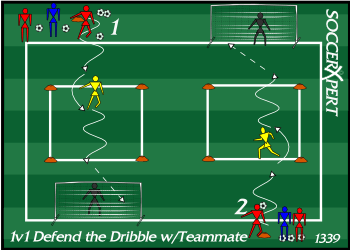 The purpose of this drill is to isolate the defender to focus on the first defender and defending the dribble while working with a teammate. This teaches young soccer players to work together with y…